Andy Priaulx insists that his decision to step down from driving for Cyan Racing in the FIA World Touring Car Cup is 'not about retirement' after the Brit decided to focus more on his son Sebastian's career.
Priaulx, 45, joined Cyan Racing for the 2019 WTCR season, racing a Lynk & Co 03 TCR alongside Yann Ehrlacher, Yvan Muller and Thed Björk.
Whilst the Guernseyman struggled in comparison to his team-mates early on in the campaign, Priaulx was able to win the main race on the streets of Macau later in the year, eventually finishing 18th overall in the drivers' standings.
The three-time WTCC champion explained that the need to both focus on his son's career in the United States of America, as well as the uncertainty caused by the global coronavirus pandemic, had meant he had to reassess his priorities.
"It was a tough call, a really heart wrenching decision," said Priaulx. "But sometimes less is more and I had to make a decision to try and be successful in other ways outside of the car, helping my son Sebastian with his commitments in the US.
"It's not about retirement, but I didn't want to be in a position where I was not being able to fully commit what Cyan Racing is doing.
"The plan is to keep racing and Sebastian needs a lot of time for me to give his career the opportunity that I had and that my father gave me at the beginning of my career."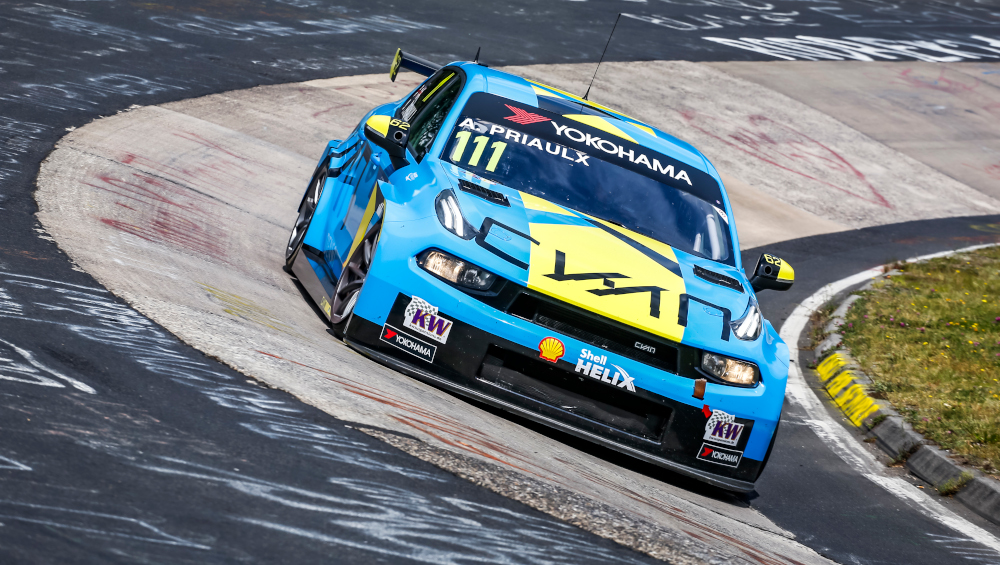 Even though WTCR promoter Eurosport Events unveiled a reduced Europe-only six-event calendar for 2020, Priaulx still felt that he could not commit to driving in the series.
"The situation with the corona[virus] pandemic and Sebastian's US programme just made the situation impossible.
"I am really proud to have secured the first ever Chinese World Title in motorsport with Lynk & Co Cyan Racing and I wish the team all the best.
"I think they have a really good shot at great results this year again and I hope that we will be back together somehow in the future."
Priaulx will continue to compete in the pre-season E-sports WTCR championship with the team as his final cooperation with Cyan Racing.