Power Maxed Racing (PMR) and Trade Price Cars (TPC) have formed a new venture to enter a SEAT León TCR into the TCR UK series in 2020, with TPC Team Principal Dan Kirby racing the car.
Both teams are rivals in the British Touring Car Championship, but will pair up in TCR UK for the coming season.
PMR has already ventured onto the same circuit as TCR UK, entering one of its Vauxhall Astra BTCC-spec cars into last year's season finale of the Touring Car Trophy (TCT) which allows various specifications of touring car to race alongside TCR UK.
The team's cars have been revealed as a brace of SEAT Leóns, despite rebranding of the model by CUPRA being carried out in the majority of TCR series since early 2018.
"Having spent a couple of season's in Ginettas and after establishing the Trade Price Cars team in the BTCC last year, I now feel it's the right time to make a move into saloon car racing myself," said Kirby. "I see TCR-UK as the perfect place to do it.
"I think the series has great potential and I'm keen to see it get the profile and size of grids it deserves.
"I'm therefore excited to be part of it this season and to be able to bring a new team to the TCR UK paddock."
PMR Technical Director Martin Broadhurst says the team has been working on a move into TCR since taking part in TCT last year.
"With our first foray [into TCT] at the end of last season ending in a double class- podium, we've been exploring the move into TCR for quite a while," said Broadhurst.
"When we were approached by Dan to run his newly acquired SEAT Leóns, it slotted perfectly into our plan.
"Having campaigned in the BTCC for a number of years, and with Dan's Trade Price Cars Racing enjoying a successful debut season, it's fantastic to bring the two teams together in TCT / TCR-UK in what looks to be a hotly contested championship."
The driver of the second car will be revealed in due course, with interested parties urged to contact the team directly.
Lewis Kent confirms third season in TCR UK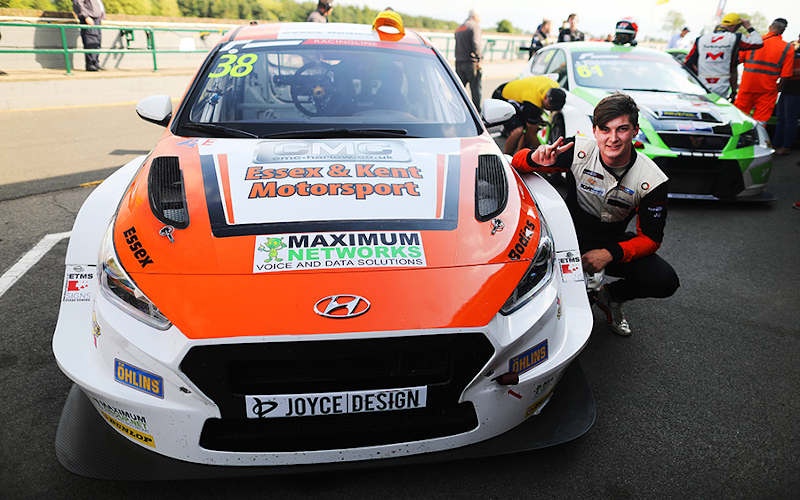 2019 runner-up Lewis Kent has confirmed his return to the TCR UK series for a third year, once again racing a Hyundai i30 N TCR run by his family's Essex & Kent Motorsport team.
The 20-year-old finished fifth in the inaugural season in 2018, before going on to win three times last year on his way to second overall behind champion James Turkington.
He also took part in the TCR Europe series at Spa-Francorchamps in an event which was originally billed as part of an overseas round for TCR UK before the calendar was amended.
"This season we'll look to take the same attitude that we adopted last year and extend our knowledge of the Hyundai," said Kent. "Hopefully we can go for the championship title.
"We definitely wish to add more events elsewhere this year. We're looking into Spa now and getting that all booked in, and then we are going to see what other events are on offer and what we can do."
The team are also exploring running a second Hyundai i30 N in 2020.