Hyundai Motorsport, BRC Racing and Engstler Motorsport have confirmed their driver line-ups for the 2020 World Touring Car Cup, with Norbert Michelisz, Gabriele Tarquini, Nicky Catsburg and Luca Engstler representing the Korean brand.
Michelisz remains with the now two-car BRC team to defend the title he secured in 2019, lining up once again alongside touring car veteran Tarquini, who will be aiming to regain the crown which he secured in 2018.
Catsburg remains with the manufacturer for a second successive season, but the Dutchman will have a new team-mate in 2020 as youngster Engstler replaces Augusto Farfus in the line-up at the new-to-WTCR Engstler Motorsport team.
Engstler has proven himself to be a force to be reckoned with ever since switching to the Hyundai i30 N TCR in mid-2018.
The German won three races in TCR Germany in the second half of 2018, just a couple of races after first switching to Hyundais, before he dominated in Asia in the car in 2019.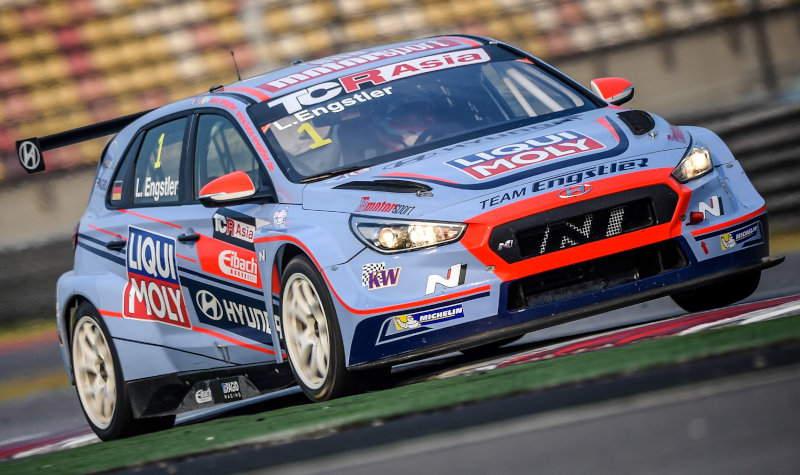 Engstler clinched ten wins in TCR Malaysia and TCR Asia in 2019, claiming both titles, and he also raced a Hyundai in TCR Europe with M1RA, where he took one win at the Red Bull Ring.
The 20-year-old son of touring car veteran Franz Engstler also successfully defend his TCR Malaysia title this year, taking four wins already this season.
Engstler and Catsburg will line-up under the 'Engstler Hyundai N Liqui Moly Racing Team' banner, with the two cars run by German outfit Engstler Motorsport headed by Luca's father Franz.
Hyundai Motorsport Customer Racing Operations Leader Andrew Johns said that the marque wouldn't have been able to commit to running four cars if WTCR promoter Eurosport Events had not committed to cost-cutting measures, including a reduction in the number of races from 30 to 20.
"The Hyundai i30 N TCR already has a fantastic record in WTCR – FIA World Touring Car Cup competition, and the line-up of customer teams and drivers that will take the car to the 2020 grid means that should continue for the coming season," said Johns.
"BRC Racing Team and Engstler Motorsport are two of the most successful TCR squads in the world so to have them both as Hyundai Motorsport customers is great.
"Had it not been for the cost cutting measures put in place for this year, it would not have been possible to be able to have two such strong teams in the series.
"For Engstler Motorsport and Luca Engstler the move into WTCR comes after massive success in national and regional championships, and shows perfectly the potential of a strong car, strong team and strong driver combination in TCR racing."
Reigning champion Michelisz believes he can be even faster in 2020 than last year, when he clinched his first world title.
"After winning the title last year, I'm obviously very happy to be continuing with the Hyundai i30 N TCR and BRC Hyundai N LUKOIL Squadra Corse for 2020," said Michelisz.
"For me it's a really comfortable environment. I feel I really work well with BRC, and with Gabriele as my teammate and that shows in the results we have had for the last two seasons.
"Of course, 2020 will be a new challenge. There are new circuits on the calendar and new tyres for everybody on the grid.
"I'm sure the other drivers are working hard to be ready for the season, but we are also pushing for the start of the year. I know I have the title, but I know we can be faster in 2020."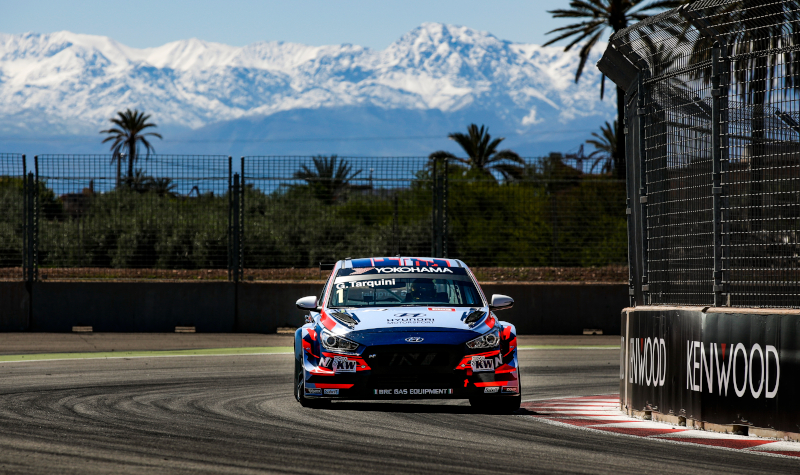 Tarquini, 58, is heading into his third successive season in WTCR, with the veteran Italian hoping to improve on the two wins he claimed on his way to eighth overall in 2019.
"I'm already excited for the new FIA WTCR season, and to get back to racing with the Hyundai i30 N TCR and BRC Hyundai N LUKOIL Squadra Corse again," said Tarquini.
"Together Norbi and I have been very quick for the last two years, and the success we've had as drivers shows that.
"For me, personally, the aim is to compete for wins regularly again and challenge for the overall crown at the end of the year – that's what racing is about. But we also have to look at the teams' standings as well.
"We've finished second the last two years, so it would be great to finish 2020 with both titles at BRC for the first time."
Whilst Engstler is a new full-season WTCR driver, he has already raced in the series twice, having raced as a wildcard in the 2019 Race of Slovakia before subbing for Farfus in Macau.
"Joining the WTCR grid is really a dream for me," said Engstler, who's best WTCR result was tenth in Slovakia last year.
"I really like TCR racing, and the Hyundai i30 N TCR is one of the best cars in the category.
"I have to thank the Hyundai Motorsport Customer Racing department. As part of their Junior Driver program last year I was able to take advantage of some of their knowledge and learn from guys like Norbi, Gabriele and Nicky.
"Then they trusted me to drive in Macau last year which was a great experience and something that should help me for this season.
"Hopefully I can repay some of the support they've given me and help keep the i30 N TCR at the front of the WTCR field in 2020."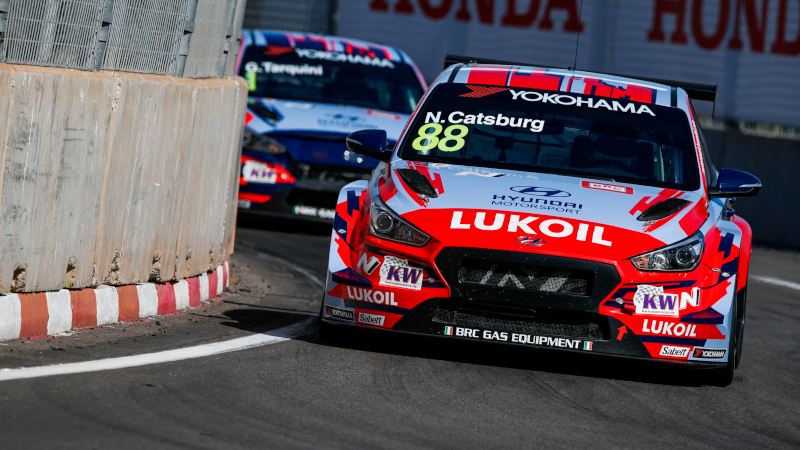 Catsburg, 32, is yet to claim a first win or podium in WTCR and is aiming to improve on 13th overall in the drivers' championship, where he ended the 2019 season.
"I really enjoyed driving the Hyundai i30 N TCR in FIA WTCR last year," said the Dutchman. "The series has some of the best racing, and best touring car drivers in the world and is incredibly competitive on track in every session.
"I'm excited for a second season in the series, and with a new team. Engstler Motorsport is new to WTCR, but they have a lot of experience and success with the i30 N TCR around the world and, of course, before that as well.
"Hopefully together we can add to that story this season. We still have two months to prepare for the first event, which I'm sure will be busy so that everybody is ready for the new challenges this season."