Alexandra Whitley and Chelsea Angelo have been confirmed for this weekend's TCR Asia Pacific Cup in Melbourne, racing a pair of Volkswagen Golf GTi cars prepared by Melbourne Performance Centre.
Whitley will race the same Golf GTi TCR which she campaigned in last year's TCR Australia series, where she claimed a best result of ninth at Phillip Island on her way to 14th overall in the drivers' championship.
Angelo was confirmed last week, and the former Australian Formula 3 driver will pair up alongside Whitley in the squad.
Whitley's deal, with sponsorship from Haier, is only for the Formula One supporting event at present, but she is working on a deal to be able to continue in TCR Australia this year.
"I'm really excited to be racing at the Grand Prix," said Whitley, who has been competing in V8 touring cars in New Zealand in the off season. "It's a new track for me and I'm looking forward to the hype of the weekend.
"I'm proud to be representing Haier on the global stage of a major event like this. I'm very thankful for their support and we are going to be doing our best to get the Volkswagen near the front of the field.
"I'm stoked to be back and put into place what I learnt last year. It was a terrific series to be involved with and I'm aiming to get onto the grid for every race this year."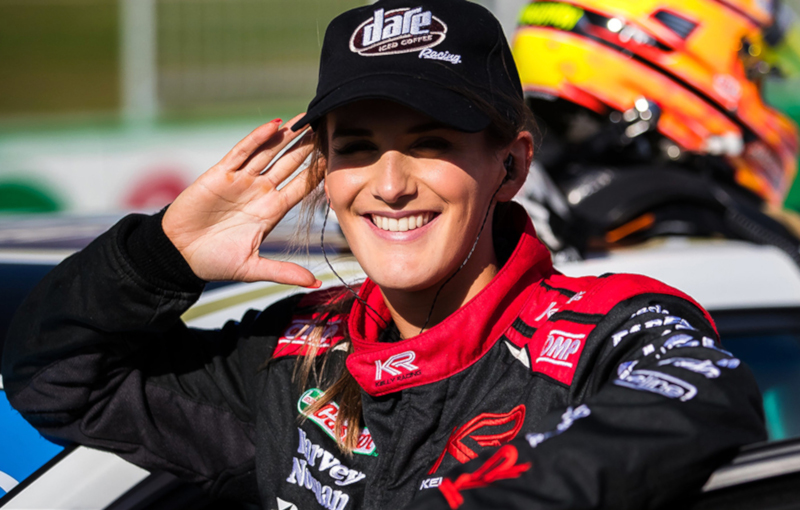 Unlike Whitley, Angelo failed to complete a full season in last year's TCR Australia season, as she was replaced by André Heimgartner after the first three events of the season in one of Kelly Racing's Holden Astra cars.
The 23-year-old then returned to the driving seat for the season finale at The Bend Motorsport Park in November, although she retired from race one and failed to start races two and three.
"It's great to confirm that I will be back in the TCR Series, this time driving a Golf for MPC," said Angelo. "I really enjoyed my time in the category last year and learnt so much along the journey.
"The cars are really fun to drive and with some of the progress that we made towards the end of last season, I believe that we can transfer that into some results at the Grand Prix.
"I can't for the Grand Prix week to start!"