CUPRA has become the first brand to commit to the new PURE ETCR series in 2020, unveiling its all-electric León Competición in Spain alongside its new petrol-powered TCR car.
The Spanish manufacturer had long been expected to enter the new Eurosport-promoted electric touring car series, having publicly released information over the past year about its testing and development programme.
The car sports the new body shape of the 2020 León, and whilst the two cars look similar from the outside, they could hardly be more different beneath.
"CUPRA has always had a pioneering role in motorsport and were the developer of the first TCR platform, and with the CUPRA Leon Competición and CUPRA e-Racer we are continuing to break new ground," said CUPRA Racing Director Jaime Puig.
"Both vehicles have been designed to compete at the highest level and bring a competitive edge to the teams running them, having been developed specifically to meet TCR and ETCR technical regulations and requirements."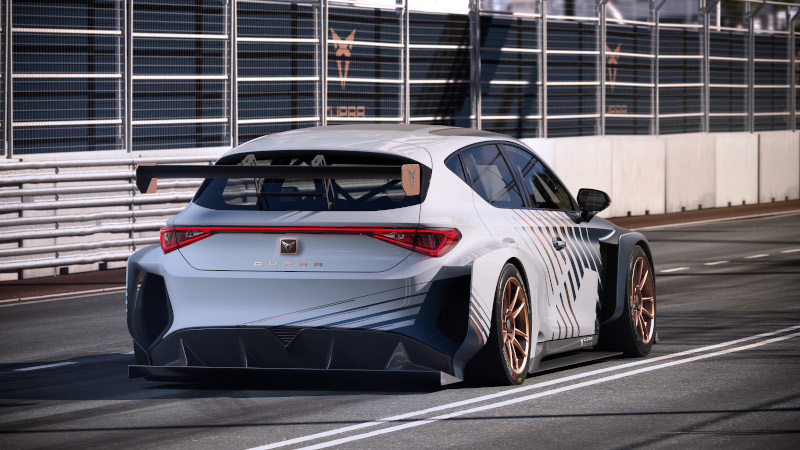 The CUPRA León Competición ETCR is the world's first 100% electric touring car, featuring a combined 680 PS (500 kW) of peak power and 960 Nm of torque from its single-speed four electric motors.
The car also features a liquid-cooled 65 kWh battery pack and will take to the circuits in the new PURE ETCR series which was launched in Paris yesterday.
Visually, the main difference between the petrol-powered CUPRA and the all-electric model is the lack of a front engine grille for the E-Racer, which instead features an 'air curtain bonnet'.
The car also features a flat floor and aerodynamic wheel arches, with the car having a strong emphasis on aerodynamic efficiency.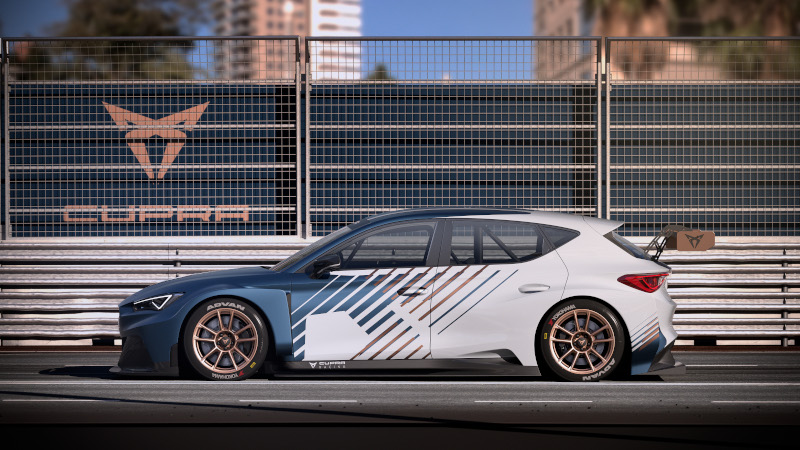 Former DTM racer Mattias Ekström and long-time SEAT development driver Jordi Gené have been confirmed as the first two drivers for CUPRA in PURE ETCR in 2020.
"I'm so excited to be a part of this," said two-time DTM champion Ekström.
"The first event will be at Goodwood and from being at the PURE ETCR launch in Paris, I know it's a great place to be racing. I'm also very excited to be having Jordi as a team-mate."
The petrol CUPRA Leon Competición was also launched, with the customer racing car conforming to the regular TCR technical specifications and being delivered to race teams around the world in the coming months.
The combustion-engined car features a 2.0 litre turbocharged petrol engine producing 340 PS (250kW) at 6,800 rpm and 410 Nm of torque along most of the rpm range.
The car has a six-speed sequential racing transmission, and is capable of achieving 100 km/h in just 4.5 seconds with a top speed of 260 km/h.