Belgian WTCR team Comtoyou Racing has confirmed that it will not run CUPRA cars in the 2020 FIA World Touring Car Cup, ending its partnership with the Spanish car brand after just one year.
Comtoyou Racing fielded two CUPRA TCR cars in 2019 for Tom Coronel and Aurélien Panis, although the partnership failed to produce any race victories.
Panis ended the year as the best of the duo in the drivers' standings in 17th overall, the Frenchman claiming just one podium with second in the season finale in Sepang.
Coronel failed to finish on the podium at all last year, the Dutchman's best result being sixth at the Nürburgring Nordschleife.
"After a complete year of working together with CUPRA, it is coming to an end," said a brief statement from the team on social media. "The CUPRA's are loaded in the trucks and ready to leave the workshop."
The other team running CUPRAs in last year's WTCR was Swedish outfit PWR Racing. Mikel Azcona claimed the brand's only race win in Vila Real and ended the year sixth overall in the standings after five podiums in total.
Daniel Haglöf was 23rd overall after scoring just one podium in the second event of the season at the Hungaroring.
The team has stated that more information on its 2020 WTCR programme will be revealed. It has already committed to a second season in TCR Europe, running Belgian Gilles Magnus in an Audi RS3 LMS TCR.
No drivers for 2020 have yet been revealed, although Honda is the only manufacturer to have formally confirmed its line-up for the coming season.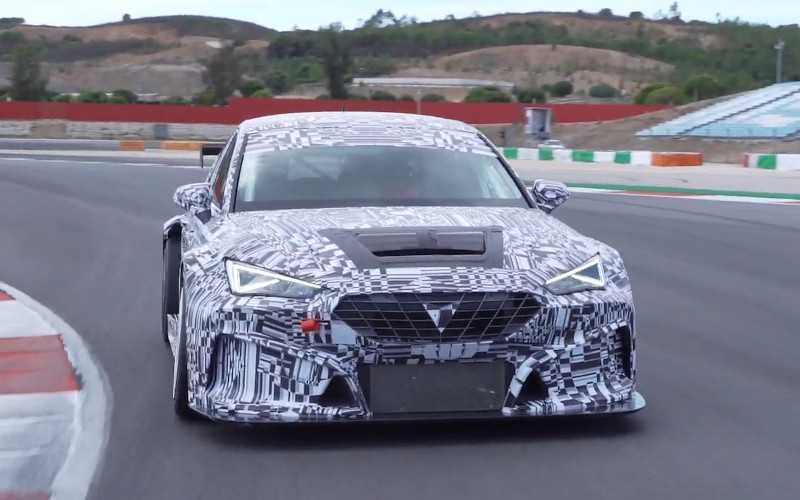 CUPRA has been working on its new car, known as the León Competición, during the past months and will introduce it to global TCR customers this year.
The car has been seen testing at various Spanish race tracks, prior to its delivery to the first customers in the coming months.
CUPRA will also take part in the inaugural ETCR series for all-electric racers later this year.