Matt Neal has confirmed that he will compete in his 30th season in the British Touring Car Championship in 2020, remaining at Halfords Yuasa Racing alongside Dan Cammish in a Honda Civic Type-R.
Neal made his BTCC début in 1991, taking part in three rounds, and has been almost ever-present in the series ever since, racking up 708 races and only missing some races in 1994, 1996 and 2001.
The 53-year-old failed to win a race in 2019 for the first time since 2001, but goes into the new season with as motivation as previous years to fight for a fourth BTCC title.
"I can't believe it's my 30th year," said Neal. "It seems like only yesterday that I was competing in my first Championship race and winning my first race and that now famous £250,000 cheque.
"There have been a lot of ups and downs over the years, but the positives far out way the negatives.
"The Championship continues to grow in stature, both in the UK and on a world platform and I take my hat off to Alan Gow for making that happen.
"The evolving regulations and the adoption of new technologies, like hybrid, fills me with excitement for what is coming downstream.
"Personally, I look back on my years in the BTCC and reflect a little on what could have been, several years I've missed out on the Championship title by only a few points, but that's racing for you!
"But overall I look back with a wry grin on my face and feel honoured to have raced against some of the best drivers in the world; Nigel Mansell, Derek Warwick, Andy Rouse, Steve Soper, Yvan Muller and of course Jason [Plato].
"There are just too many to mention, but we have been graced with some amazing names and personalities over the years and I have gone head to head with them all.
"I go into 2020 as hungry as ever to win my fourth BTCC title and take it to Colin [Turkington], and of course my own teammate Dan, who continues to impress me with his driving aptitude.
"We work well as a team and I'd hope that I have played an influential part in developing him, in his time in BTCC, to be the driver he is today.
"Dan is undeniably quick and the old adage in motorsport is you always have to beat your teammate first. So that will be the challenge this season.
"The Honda FK8 Type R is now a pretty potent package in its third season and I can't wait to get behind the wheel testing again next month and with Honda, Halfords and Yuasa all partnering with us again for another season, as well as all our other supporting sponsors, we have the ingredients in place for an exciting year ahead.
"But will it be my last? We'll have to wait and see!"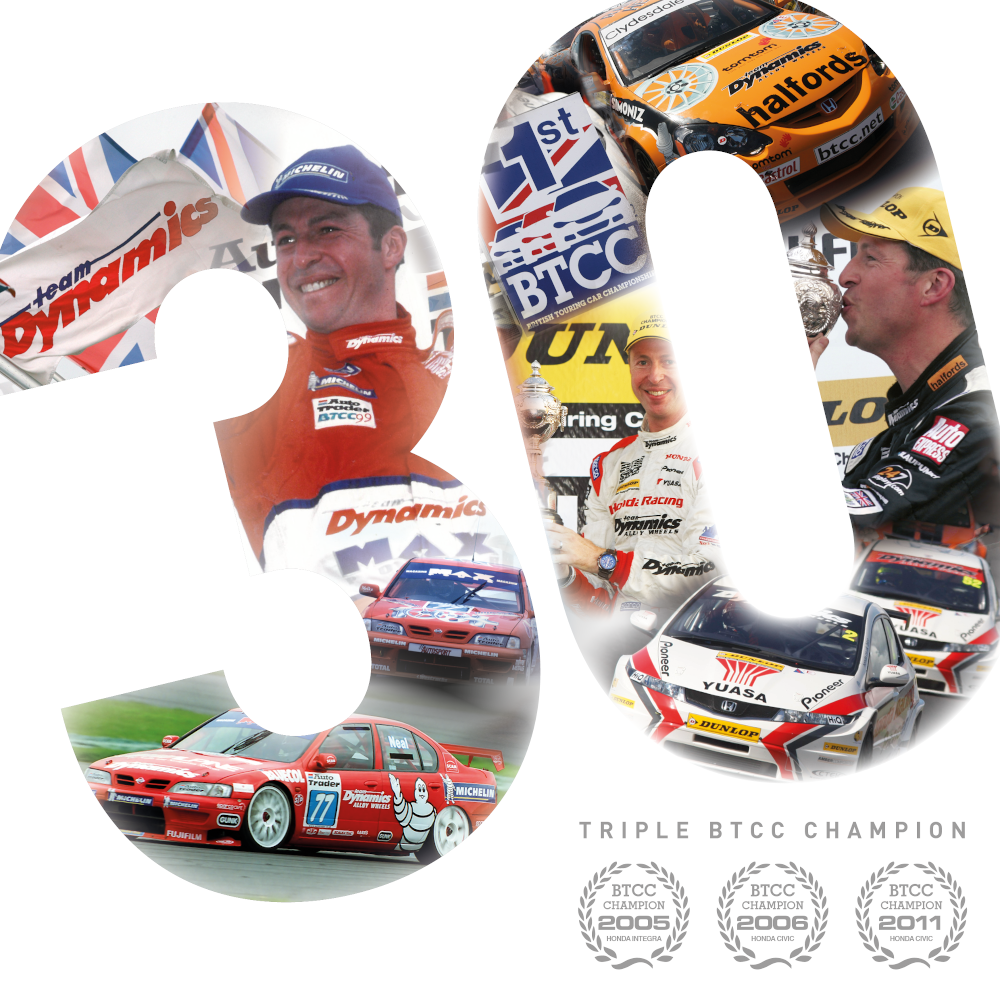 Dave Hodgetts, Managing Director of Honda UK, is looking forward to continuing to work with Neal for an eleventh season.
"Matt continues to be a fantastic ambassador for Honda and our company philosophy where innovation, teamwork, and a 'challenging spirit' remain at the heart of our business," said Hodgetts.
"We have developed a great relationship with Matt during ten consecutive seasons together in BTCC and I very much look forward to more success for the Civic Type-R in 2020."