The season finale of the FIA World Touring Car Cup takes place in Sepang, Malaysia this weekend, with BRC Racing's Norbert Michelisz heading into the weekend in the prime position for a maiden title.
However, the Hungarian holds only a slender nine-point lead over his closest rival, Münnich Motorsport's Esteban Guerrieri.
Indeed it is Honda's Guerrieri who has held the advantage for much of the season to-date, with the Argentine topping the table after 16 of the year's 27 races held to-date.
However, the recent races in Macau, in which he only managed a brace of top ten finishes, have seen Guerrieri drop from a six point advantage to a nine-point deficit in the championship battle.
Michelisz, on the other hand, didn't top the standings until the 20th race of the year in Ningbo, and at the following event in Japan the leading duo swapped places at the top of the points after each race at Suzuka.
Macau saw Michelisz maintain his advantage throughout the weekend, seeing the 35-year-old head into a season finale as the man to beat for the first time in his career, primed to pick up for BRC Racing where team-mate and defending champion Gabriele Tarquini left off in 2018.
"It's pretty much like I wanted it to be a couple of race weekends ago," said Michelisz. "This is the very important part of the season and to go to Malaysia with the psychological advantage of leading is better than being behind.
"But the margin is very small and we are not in a comfortable position. However, it's in my hands and this is a nice feeling."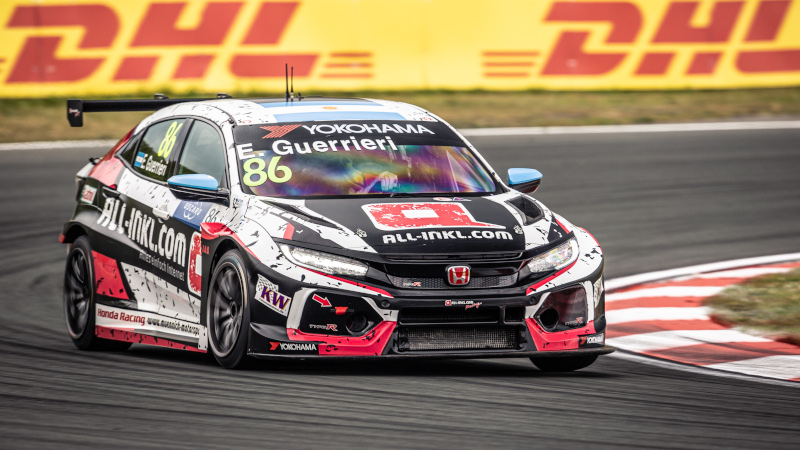 Guerrieri is also entering his first season finale at the world level in with a chance of the main prize, and the 34-year-old admits he is already proud of his achievements. He also singled out Hyundai driver Michelisz as his biggest threat.
"It's an achievement conquered because I wanted to arrive at the last race in the fight," said Guerrieri. "It means we have done a good job during the year and we've always been fighting and trying to take all the opportunities possible.
"Of all the rivals nobody is stronger. Norbi is some points in front of us and has that in his pocket. But they will all be strong and there are three brands in the fight.
"We will try to be up there and competitive for the final race. Let God decide."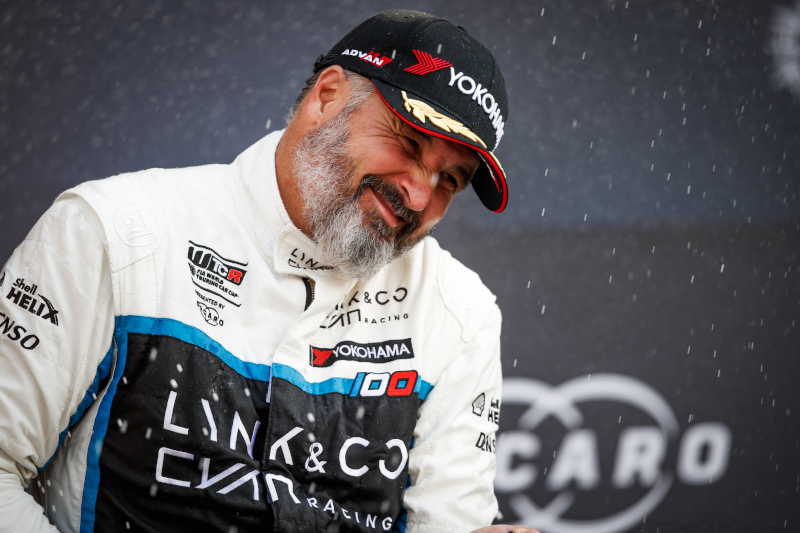 But the title race is a four-way battle, with Cyan Racing's Yvan Muller having shot back into title contention last time out in Macau with a team orders-assisted double win on the street circuit.
Few would dare bet against arguably touring car racing's greatest-ever driver this weekend, with Muller just 11 points adrift of the top of the table.
Having been in so many title battles in the past, Muller is possibly the most relaxed heading into this weekend's night-time showdown in Sepang.
"Experience is important, absolutely," said the Frenchman. "I could see in Macau some stress on some rivals.
"I've had this in my career but not now, I have no pressure on my shoulders. I have four titles and one more means I can still do the job correctly."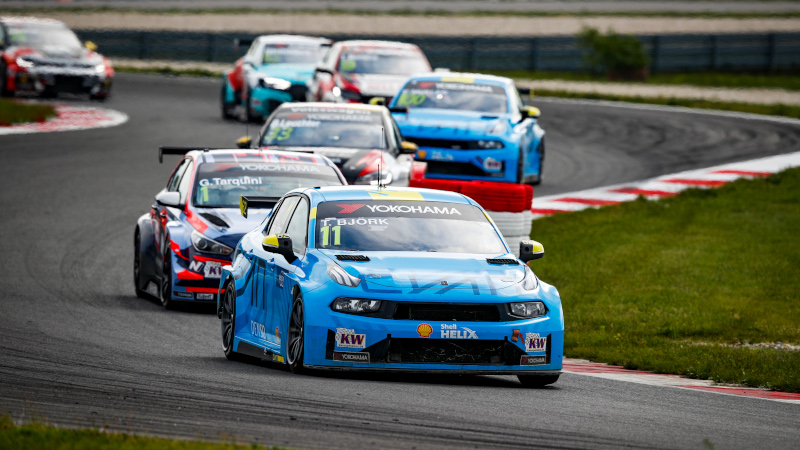 Lynk & Co have two chances of taking the title in Sepang, as Muller's team-mate Thed Björk also remains in contention, despite having to cede ground to Muller in Macau.
The Swede remains a resolute team player in the Cyan Racing camp, but if things don't go according to plan for Muller, he'll be quick to seize the opportunity to throw his hat further into the ring for the drivers' title.
"It's a fantastic feeling to be in the chase of the world title again and the year I am not in the title fight means I have done a really bad job," said Björk, who has claimed three wins, all in the first half of the season, compared to Muller's four, all in the last three events.
"This is where I want to be, this is where I am supposed to be. Having won a world title before takes some pressure off. Let's go and get it.
"I don't fear anyone actually. In Macau, like during the year, we've seen some pretty good standards of driving.
"I am in it to win it, together with Yvan. We are two, we are stronger as two so let's see if they fear us."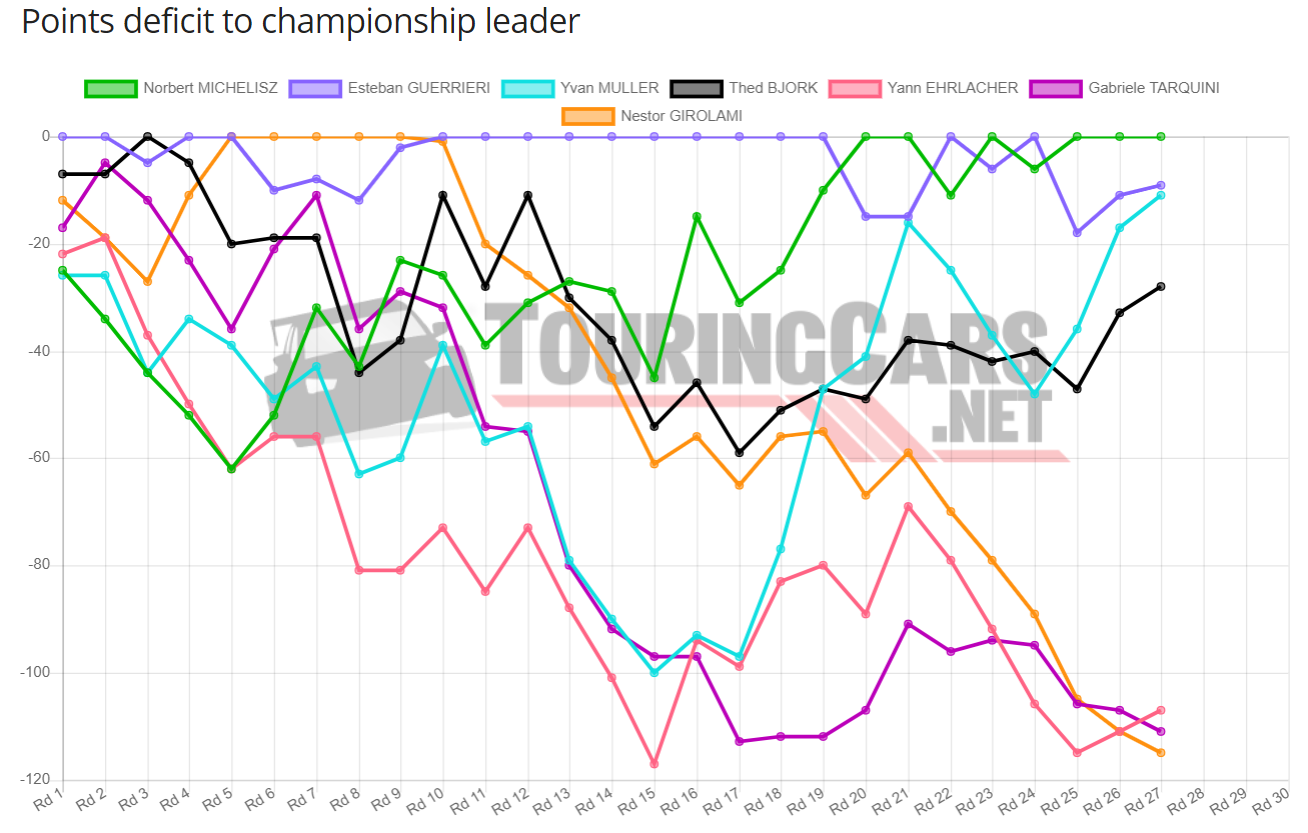 Track action gets underway on Friday, with two free practice sessions followed by both qualifying sessions at 15:15 and 19:30 local time (07:15 GMT / 08:15 CET and 11:30 GMT / 12:30 CET) respectively.