Four-time British Touring Car Champion Colin Turkington has been confirmed as remaining at BMW for the 2020 season, seeking to defend his title in his WSR-built BMW 330i M Sport.
Turkington has claimed back-to-back BTCC titles in 2018 and 2019, adding to the titles he had also claimed in BMW machinery in 2009 and 2014.
The northern Irishman has now been confirmed for a fourth successive season with Team BMW in 2020, his 13th in total with WSR.
Turkington lifted the BTCC title in the first year for the new BMW 330i M Sport in 2019, claiming five victories to edge out fellow BMW driver Andrew Jordan and Honda's Dan Cammish by just two points.
"Going into 2020 with Team BMW will mark my 16th season in the BTCC and I couldn't be happier," said Turkington. "Remaining with the team was never in doubt and we are excited to defend our titles together once more.
"Becoming a four-time BTCC Champion was a very special moment, but I am motivated to keep striving for more.
"Racing with this team gives me the best chance to achieve further success, and I'm so thankful to both BMW and WSR for these golden opportunities.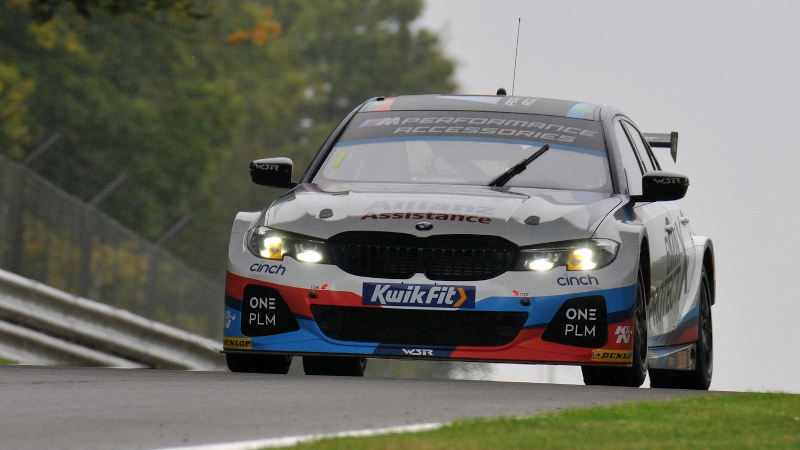 "The level of competition in this series keeps me inspired and I'm as hungry as ever to further develop the BMW 3 Series and push the limits of performance as far as we can.
"We had very little testing this season outside of the races so I'm looking forward to starting a thorough programme in the new year.
"The consistency of the car and personnel is a great boost and further motivates me as we get to see what the potential of this car actually is.
"There was a lot of 'new' to contend with in 2019 in terms of the car and my engineer, so familiarity of environment should only enhance things.
"I've started my preparation for 2020 with a few other projects to get outside of the comfort zone and will be doing everything I can to raise the game for 2020.
"A good long rest over the Christmas holidays is a must, but I can do that with ease knowing we delivered our goals in 2019 and have the best possible package ready to go for 2020."
WSR Team Principal Dick Bennetts praised Turkington for his success with the team, which first began when he made his début in an MG with Team Atomic Kitten in 2002.
"Last year was one of the greatest achievements in the 39-year history of WSR," said the New Zealander.
"To come into a series as tightly-contested as the BTCC with a brand-new BMW 3 Series, which only turned its first wheel ten days before the start of the season, win first-time out, and then win both the Drivers' and Manufacturers' titles, was something very special.
"Colin first drove for us 18 years ago and has been at the forefront of virtually every success we've had in the BTCC.
"He's one of the best drivers the series has ever had, so it's fantastic that he'll once again lead the charge for Team BMW in 2020 as he aims for a record-breaking fifth title."
Turkington's team-mates have yet to be revealed. WSR continue to have three TOCA BTCC Licences [TBLs] for the 2020 season. Tom Oliphant joined the outfit in 2019 but has yet to confirm his plans for next year.
Jordan has already revealed that he may not be on the grid next year after losing the backing of long-time title sponsor Pirtek.