Macau will play host to the penultimate round of the FIA World Touring Car Cup this weekend, with Esteban Guerrieri seeking to hold on to his championship advantage over Norbert Michelisz and Thed Björk.
Macau plays host to WTCR for the second time, although this year the title won't be decided on the infamous street circuit, with another round still to take place in Malaysia in early December.
That gives this year's visit a distinctly different feel, although all of the title protagonists are well aware that their dreams of lifting the title could easily be ended on the barrier-lined street circuit.
Münnich Motorsport's Guerrieri heads to Macau with the best recent form around the Guia circuit, having taken victory in the main race in 2018 with a convincing drive.
But it's not necessarily wins which count at Macau, so much as staying out of trouble; reigning champion Gabriele Tarquini clinched the title at the circuit last year without even scoring a podium result.
That said, the title battle has been more intense in 2019, as just six points separate the top two heading into the weekend, compared with the 39 point advantage which Tarquini had going into Macau last year (although at the penultimate event, the equivalent stage in the season, he had just a seven point lead).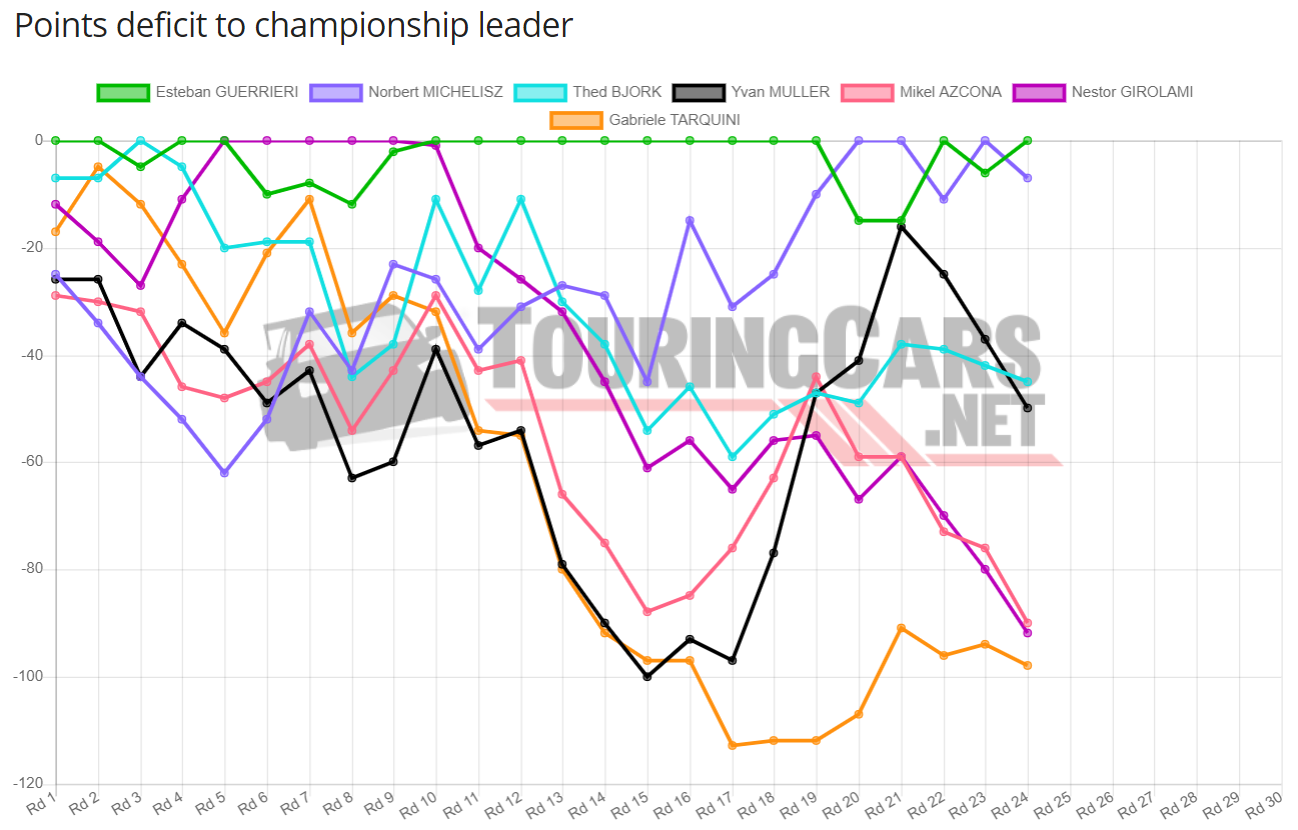 The fight at the top of the table intensified in Japan last time out, with Michelisz briefly topping the standings after claiming victory in race two.
Guerrieri reclaimed the lead after race three, whilst Björk has now slipped back to 40 points adrift – and the Swede knows that Macau will be make or break for his title hopes.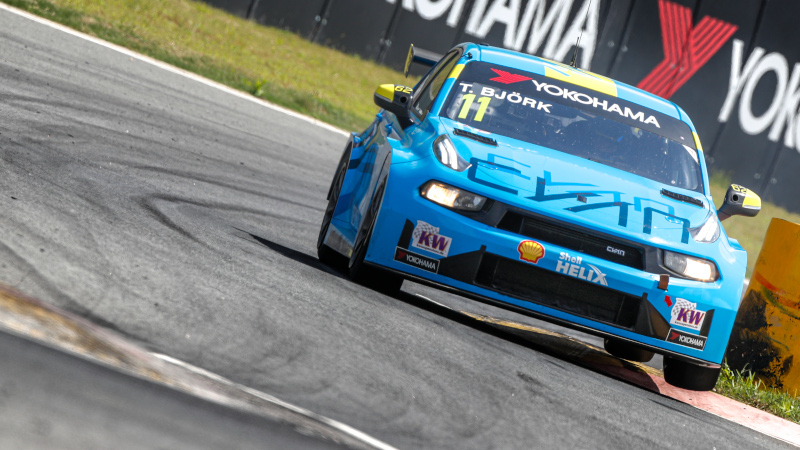 It was the team rivalries which got everyone talking at Suzuka, as Hyundai driver Nicky Catsburg controversially took out Lynk & Co racer Andy Priaulx in race one, a move which benefitted his BRC team-mate Michelisz with extra points.
Manufacturer strategies are nothing new to World Touring Cars, of course. Ten years ago, in the World Touring Car Championship days, there were regularly strategic games going on between SEAT and BMW, including around Macau, as the title battle came to a head.
With WTCR's limit of four cars per brand, there are fewer pawns to play in the manufacturer rivalry nowadays, but expect each of the drivers for Honda, Hyundai and Lynk & Co to have their part to play over the next six races.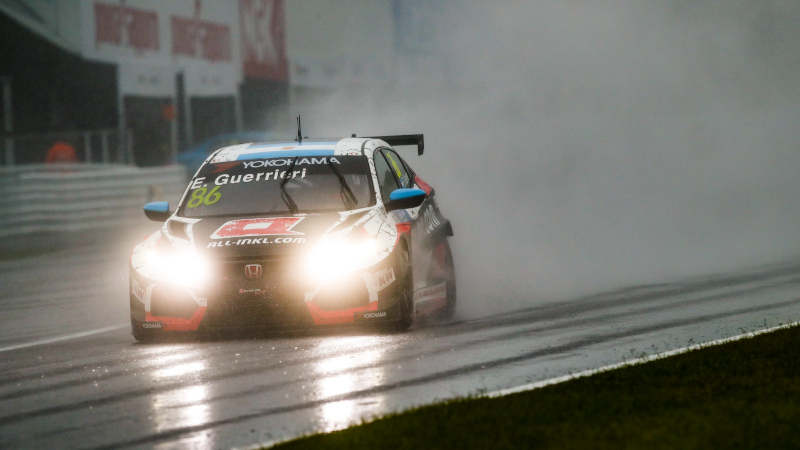 It is a fact which Guerrieri, as the championship leader, is all too aware of heading into the weekend, which is also his third visit to the Chinese administrative region in a touring car.
"Last year I won here to finish the season in the best way possible, but as a team, we were very fast with each of our cars, and I hope we can do this again," said Guerrieri. "Of course, this time the stakes are much higher.
"I'm leading the championship and we have a good chance to take the lead in the Teams' ranking as well.
"I know I come here with a target on my back, so we just need to do the best job we possibly can in qualifying and the races and try to score big points."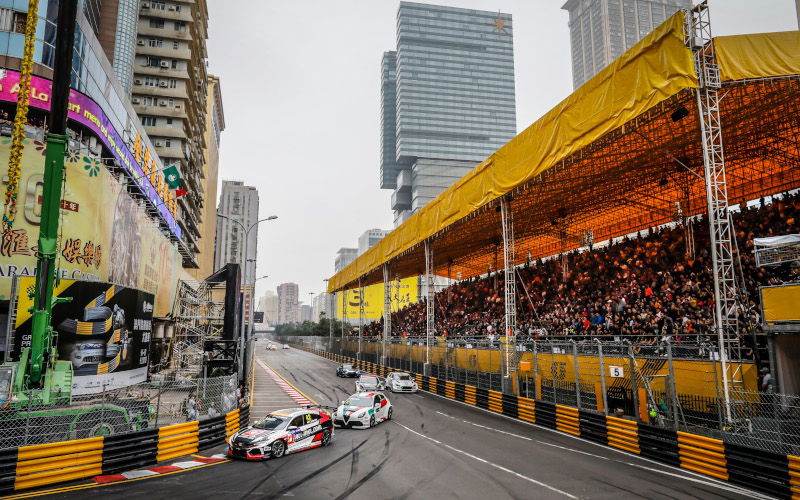 Wildcards bolster big WTCR grid
The WTCR grid will swell to its largest of the season in Macau, as once again a strong contingent of wildcard entries boosts the line-up.
Six drivers from Hong Kong and Macau will add to the numbers this weekend. Jim Ka To will take part in his second successive event for KCMG in a Honda, whilst three other Hong Kong racers will also take to the circuit in a Civic Type-R, as Team TRC fields cars for Terence Tse, Chi Lun Tang and Tia Fan Arthur Law.
Tian Shi Zuver Team will run an Audi RS3 for Kai Fung Lo, whilst Son Veng Racing Team enters a Volkswagen Golf GTi for Kwai Wah Wong.
Regular WTCR drivers Augusto Farfus and Daniel Haglöf will miss this weekend's WTCR event, with Farfus having clashing commitments in the FIA GT World Cup and will be replaced by Luca Engstler at BRC.
Haglöf, joint owner of PWR Racing, has elected to step back from driving duties to give Swede Robert Dahlgren a drive for the weekend, after the former factory Volvo driver won the Scandinavian TCR title in 2018 and 2019.
Free practice gets underway on Thursday, followed by qualifying on Friday, race one on Saturday and races two and three on Sunday.