Volkswagen has confirmed that it will stop backing all motorsport programmes which feature internal combustion engines, instead shifting focus to electric mobility programmes.
Volkswagen has been involved in touring car racing through its Golf GTi programme for the past five years, being one of the first to back the TCR regulations through its Golf GTi, itself based on the SEAT León TCR which was the first TCR car.
However, Dr. Frank Welsch, Member of the Board of Management for the Volkswagen Passenger Cars Brand, confirmed that the marque will no longer support racing programmes powered by traditional engines.
The brand was involved in a global emissions scandal from 2015, when it had been found to have intentionally programmed its cars to only activate emissions controls when it detected they were being laboratory tested.
The first casualty of the emissions scandal was Volkswagen's World Rally Championship programme, which ceased with immediate effect at the end of the 2016 season.
Since then the marque has been fighting to clean up its image, and last year the all-electric Volkswagen I.D R made its début, taking on the iconic Pikes Peak Hill Climb when it claimed the overall record.
Volkswagen will now shift its motorsport factory-backed focus entirely to electric mobility and will not back programmes using internal combustion engines, such as its TCR customer racing programme.
"Volkswagen Motorsport broke new ground with the ID.R, and with its records around the world it demonstrated the enormous potential of electric drive," said Welsch.
"Now is the time for the next step towards the future: in motorsport, Volkswagen is resolutely committing to e-mobility and will say goodbye to factory-backed commitments using internal combustion engines.
"In addition to the ID.R as a technological pioneer, the MEB will in future be the second, production-related pillar in Volkswagen's motorsport programme.
"The role as a technological pioneer will continue to be taken over by the ID.R electric race car, which has set important milestones for electric mobility with records at Pikes Peak, Nürburgring, Goodwood and Tianmen.
"In addition, Volkswagen Motorsport will develop new motorsport concepts for the ID. family on the basis of the Modular Electric Drive Toolkit (MEB), on which numerous electric production vehicles will be based."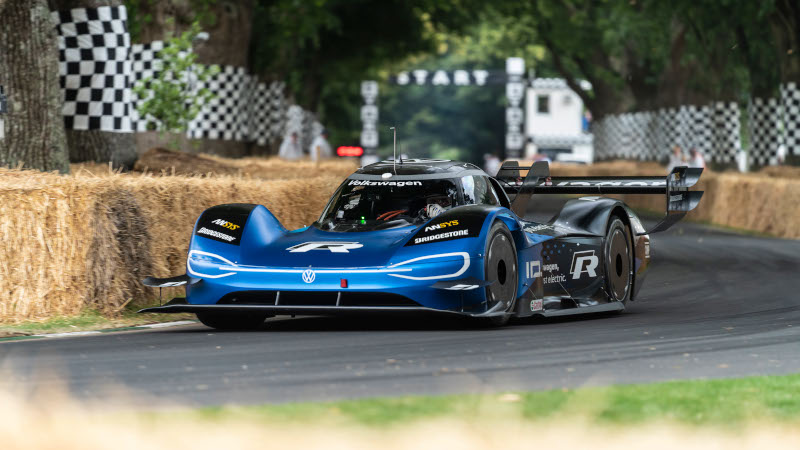 Volkswagen Motorsport Director Sven Smeets says that Motorsport can continue to serve a role as an inspirational and technological platform for the brand.
"Electric mobility offers enormous development potential, and in this regard motorsport can be a trailblazer: on the one hand, it serves as a dynamic laboratory for the development of future production cars and, on the other, as a convincing marketing platform to inspire people even more towards electric mobility," said Smeets.
"That is why we are going to focus more than ever on factory-backed electric drive commitments and continue to expand our activities with the development of the MEB. Innovative technology relevant to the car of the future is our focus."
Volkswagen has confirmed that production of the Golf GTi TCR will end at the end of 2019 and no successor vehicle will be offered, although customer service and spare parts supply will be guaranteed in the long term.
Although Volkswagen Motorsport confirmed that its "customer sport programme will also be electrified", it did not elaborate further, simply adding "the first stage will involve different disciplines, platforms and vehicle types being examined and evaluated".
Volkswagen has made no comment about potential participation in the forthcoming E-TCR series for all-electric touring cars, even though sister brand CUPRA is already committed.