Laser Tools Racing's Aiden Moffat believes the second half of his 2019 British Touring Car Championship campaign will be "glorified testing" following his switch from a Mercedes A-Class to an Infiniti Q50.
The Scottish squad acquired the former Support Our Paras Racing cars in 2018 with the original aim to run them next season, but brought forward the change over the series' summer break.
After completing the summer Snetterton test with the car, the three-time BTCC race-winner believes the second half of the year will be "glorified testing" as the team focus on development.
"First practice was a massive improvement," Moffat told TouringCars.Net. "We were on really bad tyres and just trying different things with the driving as well.
"We're off the pace but we were always going to be. We're fully aware of that – we never changed car to come out and instantly be quicker than the Mercedes A-Class. We changed car for the long term – for the future.
"I've got loads of things I can change in me, we can change the setup, and we can go quite dramatic with them because this is just glorified testing I guess, that's what the second half of the year is.
"We want to try things to really hit the ground running next year and be back at the sharp end of this championship."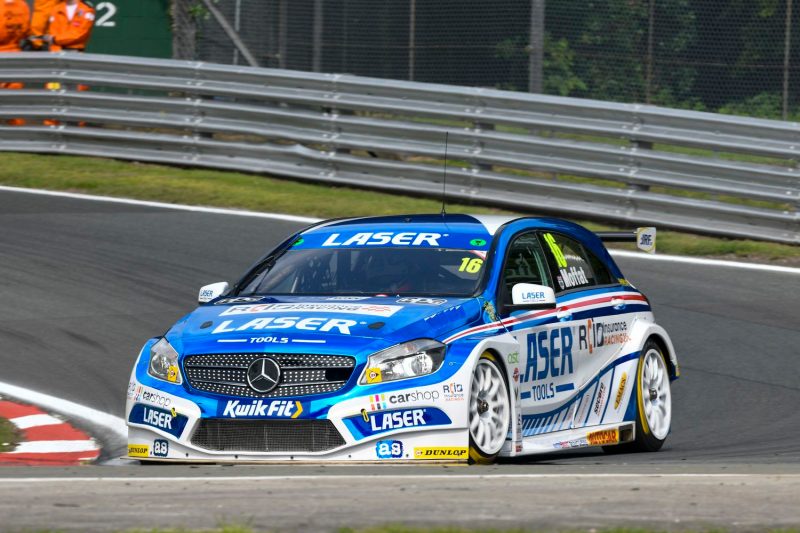 Moffat continued to say he is "buzzing" for a new challenge with a whole new car to adapt to, as well as the challenge of rear-wheel drive and left-hand drive to overcome as part of the switch.
"As you say it's a nice challenge, it's a nice feeling and gives you a bit extra excitement. It just gets you buzzing for it just to try something new," he said.
"It's enjoyable being out there to try a new discipline – rear-wheel drive, left-hand drive, a longer wheelbase saloon. I'm enjoying it and I'm just excited to see how everything progresses."
The Scot says the expectations are low in terms of results for the remainder of the season, believing the priority is gathering solid data that will help them for their full-season tilt with the car next year.
"What we're aiming to achieve is just development," he explained.
"If that means come the end of the year we're at the sharp end and challenging, that'll be a bonus.
"That's not our expectations, but as long as we keep improving we're doing our job."