Norwegian racer Stian Paulsen will not contest the next rounds of the TCR Europe series in Oschersleben or Barcelona due to a lack of budget, but hopes to return for the season finale at Monza in October.
Paulsen was forced to miss the opening round of the year at the Hungaroring for the same reason, but returned to the championship for the second round at Hockenheim where he had two DNFs after contact.
He then competed in the Spa round – scoring a season-best finish of eighth in race one, but harsh luck and mechanical woes have hindered any further points scores.
Paulsen's opening race at the Red Bull Ring was over at the opening corner after contact with John Filippi, while a broken damper scuppered his superb run from 18th to fourth in a rain-affected second encounter.
"It was looking like it was going to be our day today," Paulsen told TouringCars.Net after race two.
"I was also thinking I want it to be good now because I'm going to have a break because I'm out of money.
"I'm not going to come back before Monza in three months.
"Right now the plan is to do Monza but I don't have the money that I need. I'm pretty sure we're going to manage that – we have to – so it would have been really nice to get a podium or even a win.
"All the other guys crashed on the last lap so if I had been able to stay and just finish I could have won the race. It's a little bit dangerous to say that but we did have the chance.
"At least a podium would have been a victory for us. Then it would have been much easier to drive home! Because now it's a long way again."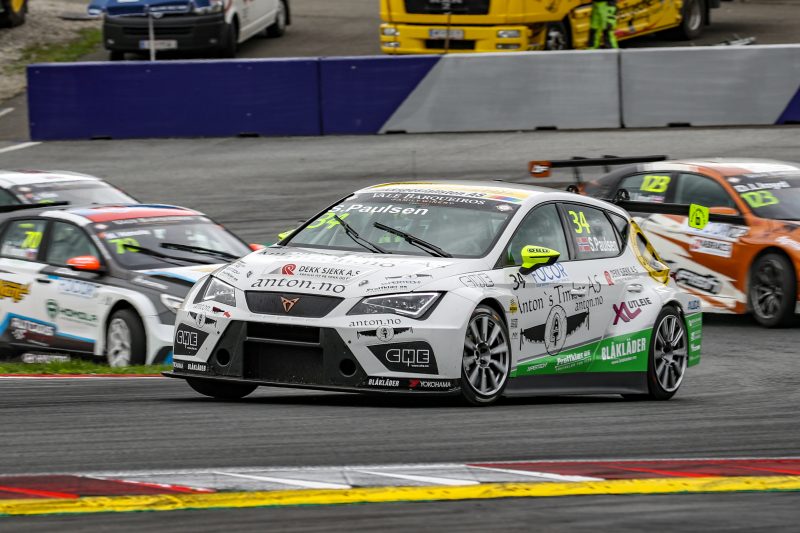 After a poor qualifying result made points scoring finishes more challenging at the Spielberg circuit, Paulsen rued the opportunity to secure at least a podium in conditions he feels he specialises in.
"I was basically second as well because two guys in front of me had penalties," he said.
"I was P10 after the first lap. This is my speciality, it's what I'm strong at. I'm not a qualifier, but I'm pretty good in the races. I've always been like this, from when I was younger in go karts and stuff.
"Always started from behind and won races from there, especially when it's slippery. I was just taking it easy, I didn't take any chances. I just kept calm and thought the others would do mistakes, which they did.
"The pace was good so I'm just really disappointed for my team because my guys have been working really hard this weekend and they gave me a really good car."