Production-based car racer Jordan Cox will join Wall Racing in a third Honda Civic Type-R for the third round of the TCR Australia series at The Bend Motorsport Park.
Cox has raced predominantly in national-level production racing to-date, gaining experience in front-wheel drive cars in his relatively short career.
He is perhaps best known for completing a number of rarely-seen passes on the infamous Mount Panorama circuit in an online video which became a viral sensation.
The 26-year-old will join Tony D'Alberto and John Martin as part of the expanded Wall Racing Honda team, which has sourced two new Civics to potentially expand to four cars for the next round.
"I've followed TCR for a few years and it's a category that I've always wanted to do," said Cox. "A lot of my background is front wheel drive racing, so I know a bit about the cars and I've always been keen to get into one.
"The Hondas have shown strong pace, but Tony and John have been unlucky and haven't been able to convert it into race wins with some misfortune and incidents.
"The cars are very good, so the tides have to turn and there's no reason why it can't happen at The Bend.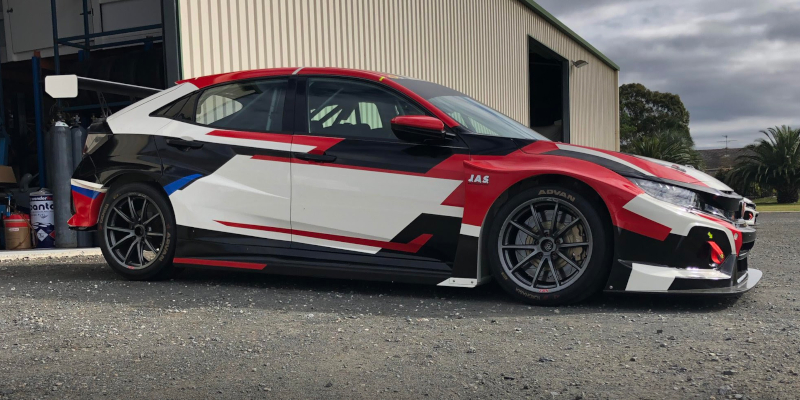 "I'm going into the round with a very open minded. I've got no set goal to win. A realistic result is to finish every race and be in or around the top five.
"Above all else, I really want to learn. There's a lot of strong competition, both drivers and teams, so I really want to take as much out of the meeting as I possibly can.
"I have to thanks David and all of the Wall Racing team for the opportunity. I tested a Porsche for him recently and I'm really keen to build on that and get some results for them.
"Also have to put a shoutout to my fans and supporters, there has been some hype on my social media pages recently and I've received some great messages of support so big thanks to them. Bring it on!"
David Wall, Owner of Wall Racing, hopes that the initial one-event deal can be extended in the future.
"I've known Jordan for two or three years and I rate him really highly," said Wall. "He has done a lot of front wheel drive racing, so I feel he is the perfect choice to join our TCR team at Tailem Bend.
"At this stage, it's just a one-off deal, but we'd love to keep him in the seat and we hope that he can show his true potential."