Halfords Yuasa Racing's Matt Neal was left disappointed after qualifying eighth for the opening race of the British Touring Car Championship at Thruxton, feeling he lacked in the rear to "commit" to a quicker lap.
The triple champion described his Honda Civic Type R FK8 as "lively" in a disjointed session which saw him survive a high-speed spin at Church corner, flat-spotting a set of tyres after he had already completed the crossover.
He told TouringCars.Net he lost the rear of the car frequently through the high-speed right-handers of Goodwood and Church, and lacked confidence to go quicker while team-mate Dan Cammish secured a front row start.
"Disappointing really, it was a bit lively," said Neal.
"I seemed to lose it on the data through Goodwood and Church each time.
"I just haven't got the confidence in the rear to commit."
Neal, who secured the first pole position of the FK8 at the Hampshire circuit last year, admitted that although he was disappointed, it "could have been worse" than his fourth row start for race one.
"It could have been worse couldn't it," he said. "Fourth row – a lot can happen around here – you can pass and make places.
"The problem is it's so close. The key thing is going to be just make a good start and stay out of trouble for the first few laps and see how it pans out."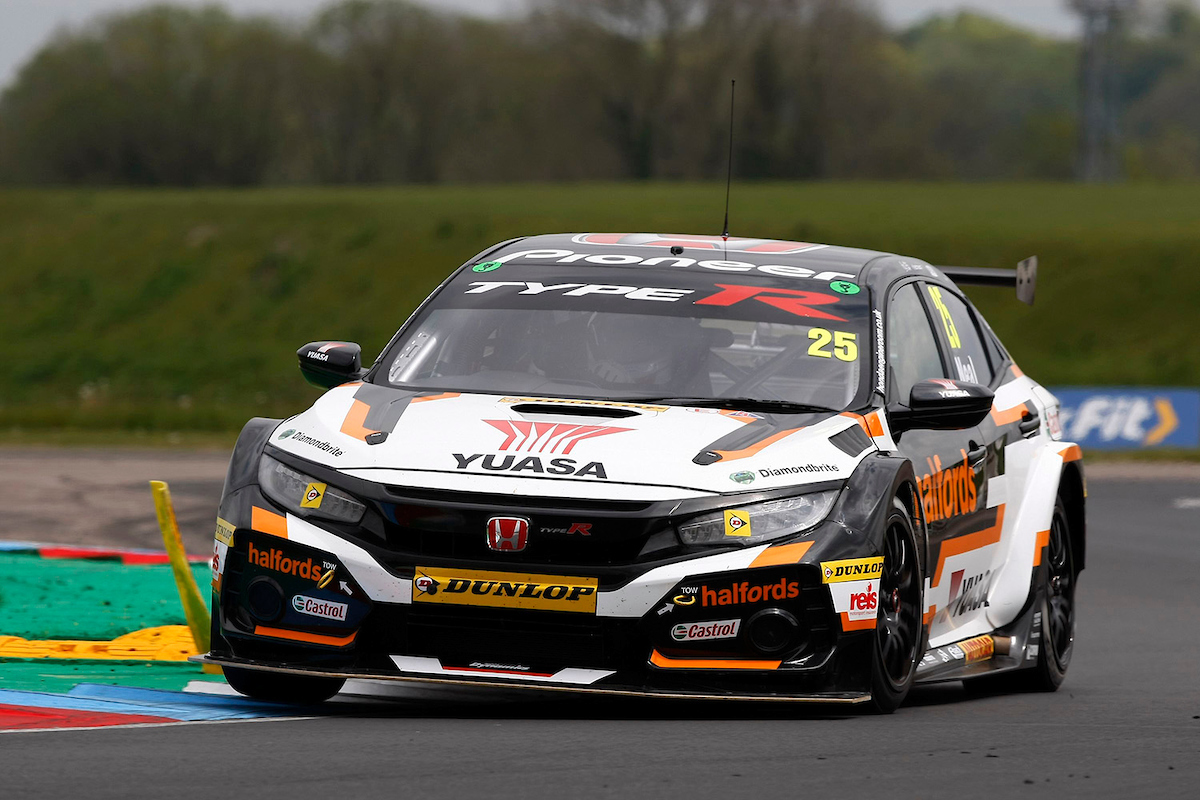 With rain predicted later in the day at Thruxton – potentially arriving for race three – Neal believes the fresh asphalt will provide a challenge in wet conditions.
"Who knows what the weather is going to do! The curveball is not so much the weather but how much grip the new asphalt has," explained Neal.
"The old surface was quite coarse like the old Silverstone, but the new one is very smooth.
"And they're all on the apexes of all the corners, so it could be lively."
The opening race of the British Touring Car Championship is scheduled to get underway at 12:05 BST.