Norwegian racer Stian Paulsen will miss the opening round of the 2019 TCR Europe season at the Hungaroring this weekend as a result of financial woes.
The 31-year-old took part in European rounds of the TCR International Series in 2017, before stepping up for a full season of TCR Europe last season, finishing ninth in the drivers' standings.
Ahead of the 2019 season opener, Paulsen announced he will skip the first race due to a lack of funding, but hopes to be present at the second round at Hockenheim on 24-26 May.
"Briefly explained, I have no money to drive, so I stay home," said Paulsen.
"I'm not crying about this, I'm positive that we can get well prepared for the next race now."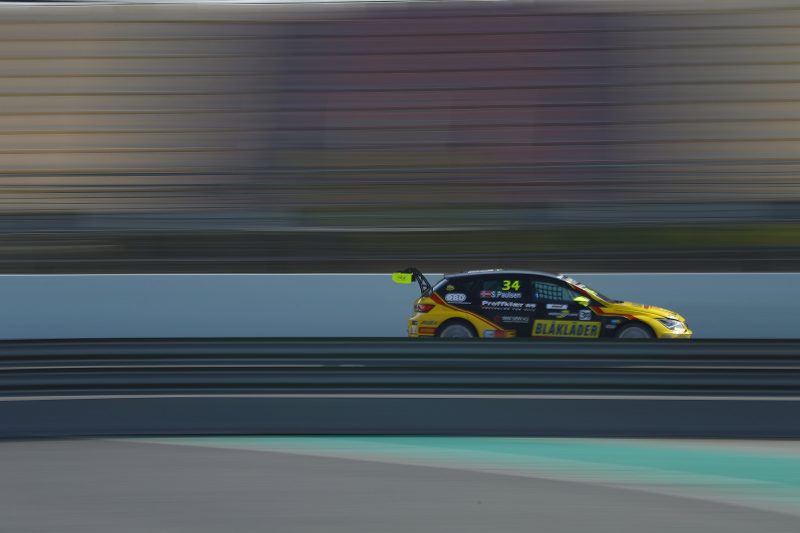 Speaking earlier this month, Paulsen admitted the off-season had been difficult, moving to a new workshop as well as attempting to secure a deal with another team to support his 2019 effort.
"It has been very hard to put together the programme, because I had a difficult winter," he said. "I had to move to a new workshop and refurbish it. So I had not much time to think about racing and lost my sponsors.
"So, it's not the best moment for racing, but I will try to manage. I will take this as a transition season for keeping on just learning and prepare better for 2020."
"This winter I built up a damaged Sprinter [van] I bought, and from now on we have to run with two Sprinters to the races to not be overweight.
"I worked for a long time to do a deal with another team, as I had these challenges, but now I will continue as before with my own team."
The opening two races take place at the Hungaroring this coming weekend – sharing the schedule with the FIA World Touring Car Cup (WTCR) – before the TCR Europe series heads to Germany at the end of May, which Paulsen hopes to return for.