Speedworks Motorsport Team Principal Christian Dick says he feels "incredibly proud" of his team for securing the new-for-2019 Toyota Corolla's first victory in the early stages of the 2019 British Touring Car Championship season.
Dick credited the hard work of the Speedworks-run Team Toyota GB operation over the off-season after Tom Ingram won race three at Donington Park in front of over 4000 Toyota employees.
"It is amazing," said Dick. "For me personally I've got all the pride of seeing all the hard work of all the team, that they've put in over the last few months to get the car to the track in good time so we could get some testing done.
"For it to achieve its first win on only its second weekend in some style, and to do it at Toyota Manufacturing's 'home' round if you like, with 4,500 staff members here.
"You just couldn't ask for more, could you? It couldn't be any better for us. So I'm incredibly proud."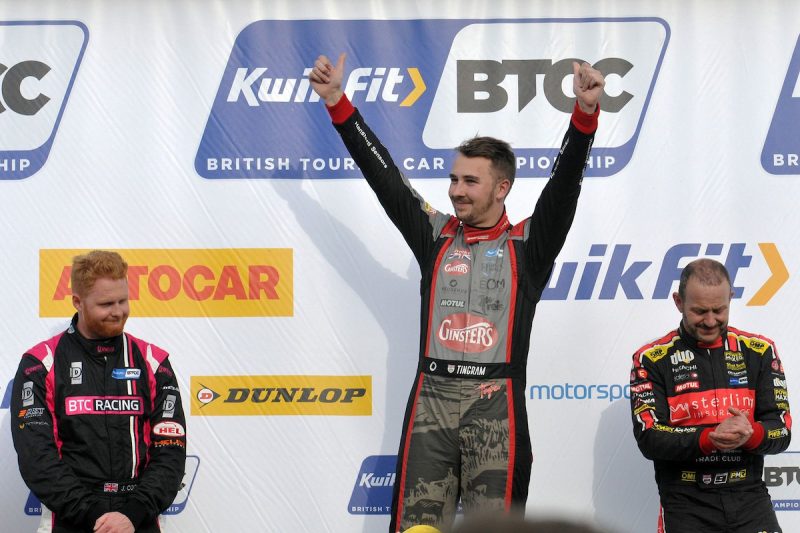 Dick went on to describe the maiden victory for the car as a "fairtytale," looking at the development of the team since it debuted in the series in 2011 as a privateer.
He also feels it has silenced doubts over a singular manufacturer entry for this season, admitting there were "question marks" about a lack of data compared to a trio of new BMW 3 Series for West Surrey Racing.
"It really is a fairytale isn't it? You look at how far we've come from that first privateer entry, how far we came as privateers and then to get manufacturer backing," Dick said.
"Obviously there were a lot of question marks over the one car entry for a manufacturer team and, and the potential downsides of not being able to data-share and such like.
"To be able to turn it into a winner within six races is pretty special. Top job."
With Ingram sitting sixth in the standings just 12 points adrift of leader Ash Sutton, Dick believes that now the first victory for the car has been achieved, the focus turns to trying to go one better than last season for 2018 runner-up Ingram.
We said from the get-go that this is still the goal," he said.
"Yes, there's a point where you've got to be realistic and know that there's bits of the puzzle that you don't know yet and you hope they're going to fit into place and you'll understand them sooner rather than later.
"You work hard to make sure that you do understand them. But the goal has never really not been the championship, we'll always try and score points in every race that we go into and push forward as much as we can.
"We'll see where we lie towards the end, but so far so good."
Rounds 7, 8 and 9 of the 2019 British Touring Car Championship will take place at Hampshire's Thruxton circuit on the 18-19 May.