Andy Priaulx is approaching his FIA World Touring Car Cup (WTCR) début as if he is a 'rookie' in 2019, as the Guernseyman heads into his 19th consecutive season as a factory driver, with the coming season marking his first with Lynk & Co.
Priaulx is returning to FIA World Touring Cars for the first time since 2010, when he was a factory BMW driver. During his previous spell in FIA Touring Cars the 44-year-old won four titles, including one European title in 2004 followed by three straight World Championships between 2005 and 2007.
Since leaving the WTCC at the end of 2010, Priaulx has spent time competing in the DTM before moving on to sportscar racing, initially in the United SportsCar Championship with BMW before switching to Ford and racing in the FIA World Endurance Championship from 2016 to 2018.
Priaulx also competed in the British Touring Car Championship in 2015 with BMW, but all of his recent experience is in rear-wheel drive machinery.
The Brit was signed as part of Cyan Racing's four-car campaign in 2019, partnering Yvan Muller, Thed Björk and Yann Ehrlacher in the Swedish team.
Priaulx admits that the change to front-wheel drive has been noticeable, having not raced a FWD car since he took part in the 2002 BTCC with Honda.
"It's quite a big difference, it's been a while," said Priaulx. "Obviously, I drove a V8 Supercar, DTM and BTCC in between, so it's not as if I haven't driven a touring car, but it's front-wheel drive so it's very, very different.
"I don't feel like anything has changed in my driving. I had a really good period in the last four years in WEC. I'm driving in a good place so I hope I can produce what I remember I could produce ten years ago here.
"I'm coming in as a rookie, but an ambitious rookie, and hopefully that can bring the results that I want for the team."
Prior to his comeback, Priaulx admitted that he had received some other others for a return but considered only the opportunity with Cyan Racing to be 'serious' enough for him. Priaulx had previously tested with Volkswagen during the winter months.
"I've been a factory driver now for 19 years. There wasn't always the chance to come back. There were definitely discussions for the last four or five years with François, and various opportunities with teams, but never for me a serious opportunity.
"For me it's important that I'm in an environment which is professional and gives me the chance to have the best performance over the year.
"When I had a conversation with Lynk & Co and Cyan it happened very quickly, and it felt right for me. Some other opportunities came along for one race or maybe four races, but they weren't ideal.
"This is maybe the second serious offer for world touring cars in the last 12 months."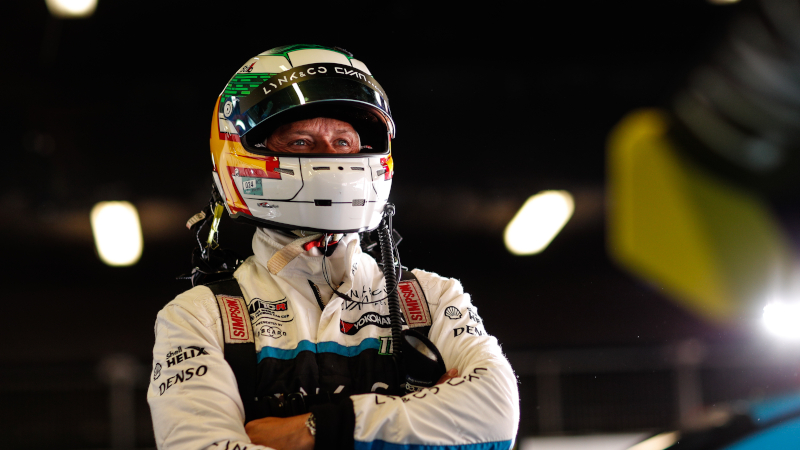 Priaulx is hoping that he can have a second phase to his touring car career, given that he is far from the oldest driver on the grid, being 13 years younger than veteran Gabriele Tarquini.
"The one thing I've learnt in motor racing is as soon as you get an ego you get beaten, so I just keep my ego low and try and work on myself and try to produce the best I can.
"In the last 19 years I've managed to have a good career. I don't think I'll have another 19 years ahead of me. The longest part of my career is behind me but I still hope the best is yet to come!
"Seeing Gabriele and Yvan, who are another generation older than me in racing terms, they give me inspiration to keep going.
"I'll be looking to Yvan from an experience perspective with regard to front-wheel drive, and I honestly think as you get more mature you don't maybe fight the same fights you would have done ten years ago.
"I realise that ten years ago I wasted a lot of energy fighting things that really didn't bring me anything.
"I just hope that I can be at the same level and drive the team forward to winning the championship. Hopefully it's me, but if it's not me then I'll make sure that I do what I can to make sure the team wins.
"I'm pretty humble, so let's see what happens."