Mat'o Homola will take part in the 2019 TCR Europe series, after confirming his switch to the regional championship with Target Competition, racing a Hyundai i30 N TCR alongside Dušan Borković and Andreas and Jessica Bäckman.
Homola, 24, took part in the FIA World Touring Car Cup (WTCR) in 2018 in a Peugeot 308 TCR, where the Slovak driver claimed a race victory at Vila Real in June.
But with DG Sport and Peugeot not taking part in WTCR in 2019, Homola was left without a drive. As a result, the former TCR International Series race-winner has signed with Target Competition for the 2019 TCR Europe series.
Homola will reunite with Borković, with whom he was team-mates in the 2016 TCR International Series when the duo raced B3 Racing-run SEAT León cars.
"The team is very motivated and has the top goals, so I'm really happy to be a part of it," said Homola. "The atmosphere in the team is simply amazing and I feel like I'm joining a family and winning team again.
"Additionally, I'm also happy to announce that I won't be going for the races alone, as my ex-engineer Jaro Krajci is coming back to guide me. We share great memories together and he was there for me when I had a lot of success in my race career.
"[To race a] Hyundai i30 N TCR is a dream came true. Last year I was able to keep some these Hyundai's behind me, but most of the year they were in front of me. Now I will be driving one of these beasts!
"This season looks very promising and I feel in my bones, that I will be able to fight for the victory!"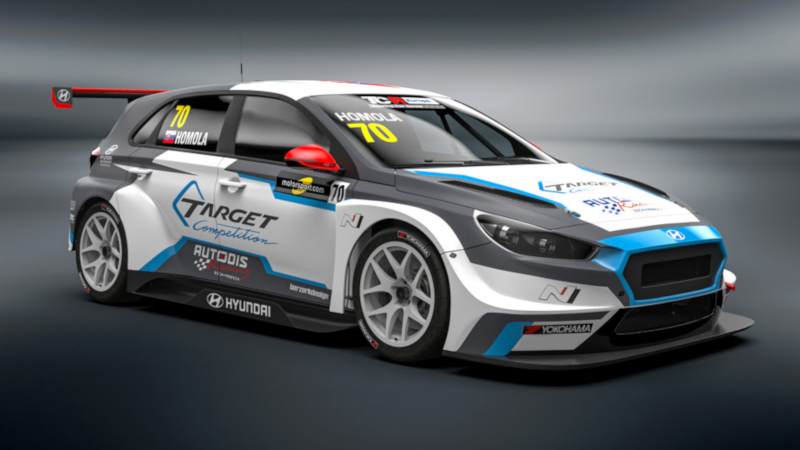 Homola is setting his sights high for the coming season, targeting the overall title in the outfit which finished as runner-up in the 2018 Teams' classification.
"Last year my goal was to be in the top ten, which looked like a mission impossible several times. Now we've got it all for the European title victory!"
The TCR Europe season gets underway at the Hungaroring on the 27-28 April.