Geely Group Motorsport has today revealed its first TCR car, launching the Lynk & Co 03 TCR at the Fuji Speedway in Japan, with Thed Björk confirmed as the first driver for Cyan Racing in a campaign in WTCR next year.
The Chinese car manufacturer had been rumoured to be working on a TCR car throughout this year together with its motorsport partner Cyan Racing, and in recent weeks had released teaser footage of the new project.
It marks the first time that Cyan Racing, acquired by Geely Group, has built a non-Volvo touring car, although the outfit was involved in running a Lotus in this year's Swedish GT Championship. Lotus was acquired by Geely in 2017.
"The fusion between Lynk & Co and Cyan Racing will form the spearhead of our automotive performance debut," said Victor Yang, Vice President of Communications at Zhejiang Geely Holding Group.
"The combination of Lynk & Co's challenge of auto industry conventions and Cyan Racing's vast motorsport and performance experience are two key elements in this unique cooperation."
As part of the partnership, a concept road-going variant of the racing car will also be produced from a joint performance vehicle development project.
The Lynk & Co 03 Cyan will be a 500 bhp high-performance road car intended as Cyan Racing's interpretation of a road-going TCR racing car.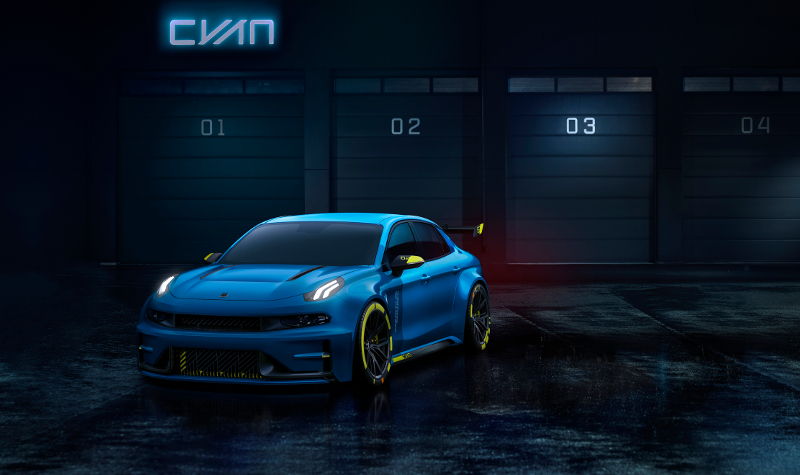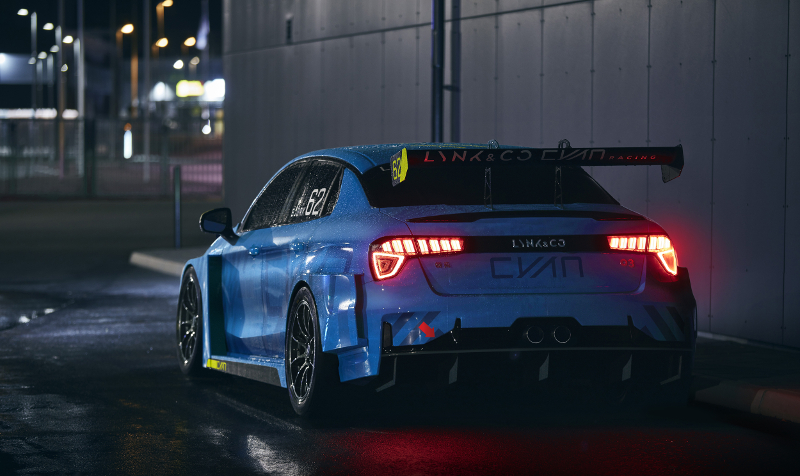 Cyan Racing CEO Christian Dahl hopes the new car will bring a World Title back to his Swedish outfit, following their success with Volvo and Polestar in the 2017 WTCC.
"Our ambition as a race team is to reclaim our World Title and explore new ways of automotive performance together with Lynk & Co," said Dahl.
"We will utilise our experience from past performance road car projects in combination with the vast data that we will gain from the racing programme through thousands and thousands of laps on racing circuits all over the world in extreme conditions."
Björk will be the first driver announced for the new project, with the news being unsurprising as the Swede has run with the independent YMR outfit in 2018 with the CMYK code for Cyan being part of the livery on his Hyundai throughout the year.
"To once again aim for the World Title when starting my seventh season with Cyan Racing is a dream coming true," said Björk. "Especially combined with this ground-breaking cooperation with Lynk & Co that will include the development of a high-performance concept road car is nothing less than amazing."