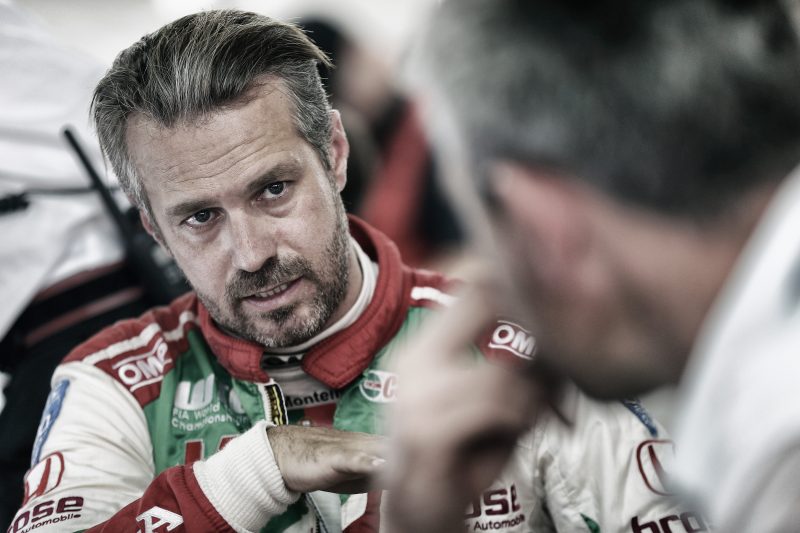 Tiago Monteiro expects the next round of the World Touring Car Championship at Monza to be 'the hardest' for Honda, making his main race success in Marrakech all the more significant.
Monteiro made an early break with team-mate Norbert Michelisz and superbly managed a safety car restart to take his tenth career victory, underlining his performance after securing pole position on Saturday.
The Portuguese driver leaves Morocco seven points clear at the top of the standings, with Honda tied for the lead in the Manufacturer stakes with Volvo after similarly variable results.
"It's not going to be like this all the time, obviously, next race we know is going to be the hardest, but we'll take the points here and the win," admitted Monteiro.
"Definitely, this is the best way we can start. Pole position, a win and sixth place in the first race, we showed that we are strong."
Monza is a circuit characterized by long straights and tight chicanes, with drivers expected to be at full throttle for the majority of the lap.
The Honda is a proven quantity around the Circuit Moulay el Hassan, but Monteiro was keen to keep pushing regardless to maintain their advantage over close rivals Volvo and the Sebastien Leob Racing-run Citroen C-Elysee trio.
"We won last year, we knew it was a good race for us, a good track for us. But still, until you do it, you're never sure. So all the hard work – now you see that it pays off, that's why you need to keep pushing."
The championship reconvenes at Monza on the weekend of 28-29 April.