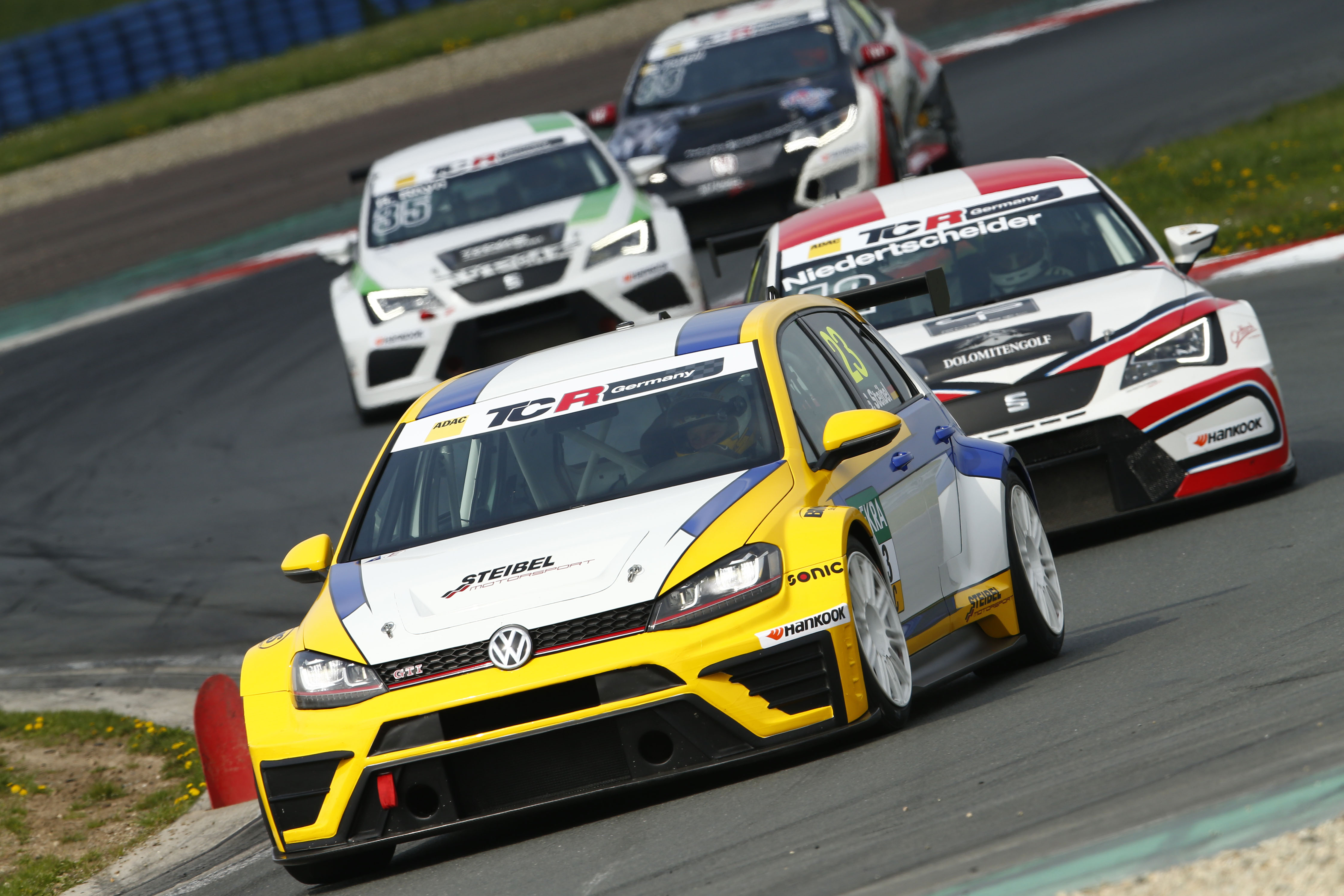 When the ADAC TCR Germany finished its inaugural season last year and went into hibernation, who could have possibly foreseen what was to come in 2017. With a record breaking 44-car strong field, the championship has grown to become the most crowded of the numerous TCR-sanctioned series from around the globe. A blessing in times of racing championships worldwide desperately grasping for competitors.
A winning formula
Part of the reason the field has doubled over the winter break is down to the organisers' pennywise approach to racing. A race-ready TCR car will cost no more than £100,000, which is a steal in the world of professional motorsport.
"The enormous success of the ADAC TCR Germany proves that we took the right path with our concept of affordable touring car racing," ADAC Sports President Hermann Tomczyk raves. "One couldn't possibly wish for much more than a grid of 40 cars and this great variety of manufacturers."
Everything seems to be working flawlessly for the German series, with no stop in growth in sight, as Hyundai has already publicised plans to produce a TCR-spec i30 for the 2018 season. The whole TCR brand is set to become the new playing field for car manufacturers from all around the globe, which should see every touring car fan unified in joyous celebration.
Who to look out for…

When the 44 cars of 6 world-renowned manufacturers hit the track to kick off the season in Oschersleben this weekend, no one should be able to predict the outcome. The 2016 TCR campaign has already shown that the field is levelled enough to allow every driver with a decently heavy right foot to race for the top spot. So far, there is reason enough to believe that this will not change for this year.
Certainly the biggest favourite to spearhead this year's points table, though, is reigning TCR Germany champion Josh Files (Target Competition, Honda), who has already tasted sweet victory this year when the Brit won the TCR Middle-East title in Bahrain two months ago. A fantastic start to his 2017 touring car campaign, which will only boost the 26-year old's ambitions to defend his title in the German TCR offshoot.
Possibly a big rival of Files could be Harald Proczyk (HP Racing, SEAT). Almost 20 years of pro-level racing experience could give him the edge he needs to claim the championship he was denied just one season ago. The Austrian privateer will once again pilot his own one-car-team, putting all focus on a successful championship run.
But let's not fool ourselves into forgetting about the significant amount of young guns that will make life hard for their more experienced adversaries. Among them are some well sounding names in some very big places. Take 17-year old Luca Engstler (Team Engstler, Volkswagen), driving for his father's team – a privateer operation with eight years of experience in WTCC racing. Making the move from Formula 4 to tin-top racing this season, young Engstler has already proven to keep pace with the veterans – even winning in his first outing in the TCR Middle-East championship, placing third overall.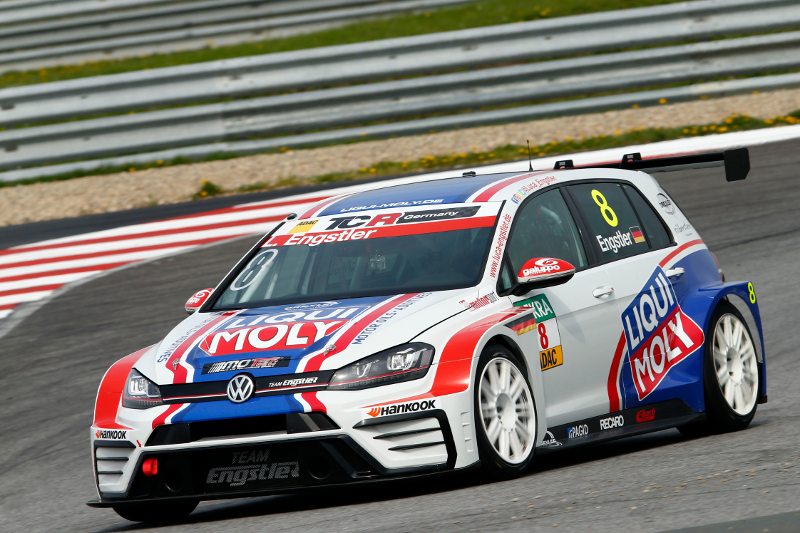 But as already alluded to earlier, nothing is set in stone yet. Competition among the 40+ pilots is as stiff as it could possibly get, with the cars being almost equal in performance. This season will be all about consistency and avoiding even the slightest mistake – because there are more than three dozen drivers who are waiting – more or less patiently – to benefit from them.
Timetable
Should you find yourself interested in following the season opener of the ADAC TCR Germany, we have perepared a handy timetable for you. All the important times in BST, as well as CEST, are detailed below:
| | | |
| --- | --- | --- |
| Day | Time BST (CEST) | Session |
| Friday | 09:00 – 09:45 (10:00 – 10:45) | Free Practice 1 |
| Friday | 14:20 – 15:05 (15:20 – 16:05) | Free Practice 2 |
| Saturday | 08:40 – 09:00 (09:40 – 10:00) | Qualifying Group A |
| Saturday | 09:05 – 09:25 (10:05 – 10:25) | Qualifying Group B |
| Saturday | 09:30 – 09:40 (10:30 – 10:40) | Second Qualifying |
| Saturday | 13:50 – 14:20 (14:50 – 15:20) | Race 1 |
| Sunday | 13:50 – 14:20 (14:50 – 15:20) | Race 2 |
Lap records
Steve Kirsch (ADAC Sachsen, Honda) was the fastest of the lot with a 1:35.589 in the 2016 qualifying. If the weather stays nice and dry, this record is almost certain to dwindle this weekend, as drivers have already pushed their cars beyond last year's top times in pre-season testing.
Entry List

If you want to have a look at this season's enormous entry list yourself, TouringCars.Net has you covered right here!