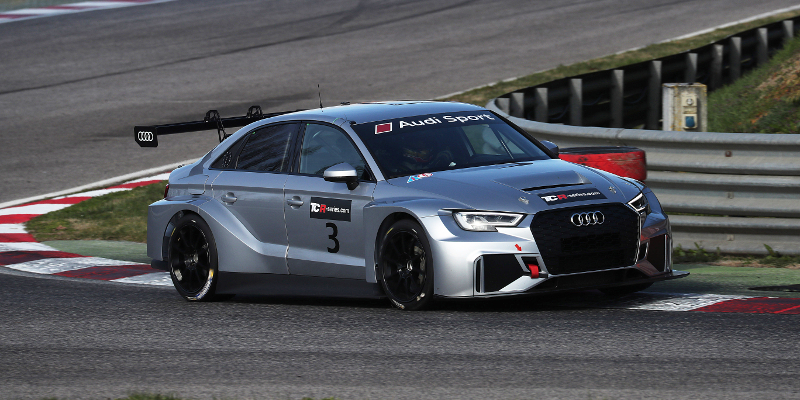 Twelve cars took part in the official pre-season TCR Balance of Performance [BoP] testing at the Adria International Raceway, with Nicola Larini and Andrea Belicchi putting the cars through their paces.
The first day was for the performance test, which saw the cars complete a five-lap timed stint on the circuit. All cars ran at the minimum weight of 1,285 kg during this test, except the Peugeot 308 which had a100 kg reduction due to running with a smaller 1.6 litre engine.
The second day was dedicated to testing the cars aerodynamic performance, consisting of cars accelerating and then rolling in neutral along the main straight.
Cars also spent time on the rolling road and the dynamometer bench, with the properties being measured including dissipation of power, shaft power, shaft torque and boost pressure.
Further testing will take place in Grugliasco on Friday, where the cars will be placed in the Pininfarina wind tunnel to measure drag and lift coefficients.
The Ford Focus developed by FRD Motorsports was not able to take part in the test due to being held up in Customs in The Netherlands.
A number of drivers were present at the test, including Mike Halder, Pierre-Yves Corthals, Roberto Colciago, Miguel Molina, Jordi Gené, Aurelien Comte, Rahel Frey and Michela Cerruti, most of whom were representing teams and/or manufacturer development programmes.
BoP results will be published by the middle of March.