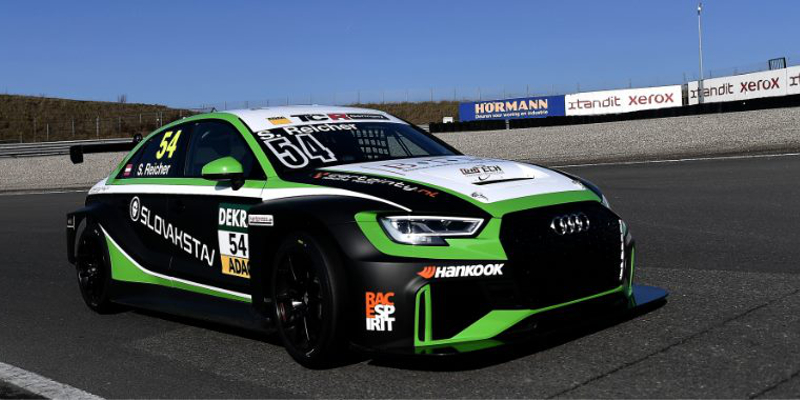 17-year-old Austrian Simon Reicher will take part in the 2017 ADAC TCR Germany Series, racing an Audi RS3 LMS TCR for the Dutch Certainty Racing Team.
Reicher took part in a recent shakedown at the Circuit Park Zandvoort in The Netherlands, where his participation in the forthcoming TCR Germany Series was confirmed.
The former Central European Renault Clio Cup racer is planning to use the TCR Germany Series as a platform to achieve his goals of racing in the DTM in the future.
"The car is very good on the asphalt and has a good power of 330 hp," said Reicher of his first outing in the new car. "It's impressive to see the speed in turns.
"For me, the Audi is the most beautiful car on the starting grid. Its lines, the front splitter and large tail wings – everything looks as if it is made from one piece."
When aksed why he decided to launch his TCR campaign at Zandvoort, Reicher had a simple answer.
"On the one hand, my fantastic certainty.nl team is based here in Zandvoort. On the other hand, as an Austrian non-skier, I experience incredibly good support in Holland. Erik Weijers, Manager of Circuit Park Zandvoort, is a huge fan of myself and our team."
Reicher's father, Peter Reicher, added that the plans to enter TCR Germany in 2017 were first sown when the car was displayed at the ADAC GT Masters in 2016.
"Already when the Audi was presented at the Hockenheimring at the last ADAC GT Masters event in 2016, it was clear for us that it would be our next operational vehicle," added Reicher Senior.
"It is tremendous that one and the same vehicle without big modifications from club sport can be used up to the international 24-hour races. It is a concept that has convinced us."
Reicher's entry means that there are now at least nine confirmed Audi entries on the 2017 TCR Germany grid. You can view the latest provisional entry list here.