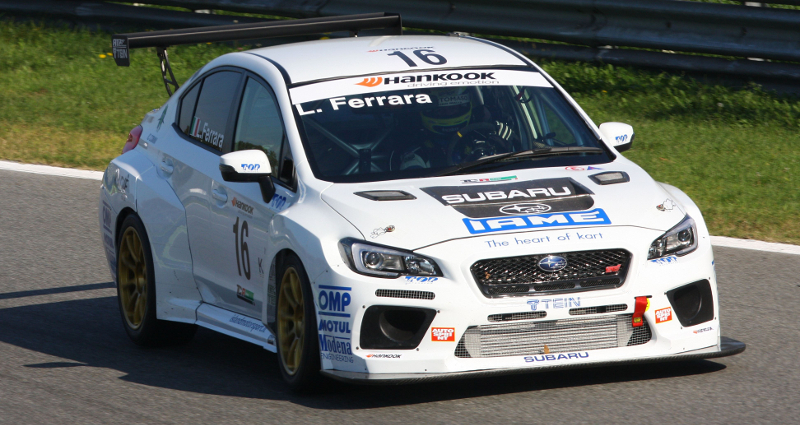 Top Run Motorsport will also take part in the opening round of the TCR Middle East Series in Dubai this weekend, with Luigi Ferrara racing the team's Subaru WRX TCR car.
The car has not been seen in international TCR competition since the TCR International Series raced in Thailand, although Ferrara also took part in the season finale of the TCR Italy Series at Monza at the end of October.
Team Manager Renato Russo explained that the car has been further evolved since the previous outings, and he reiterated that the car is now in its 'final evolution'.
The company are now planning for the car to take part in the 2017 TCR International Series, although it is not clear if it will be Top Run themselves running the WRX.
"The car was significantly improved between our last appearance in the International Series in Thailand and the Monza event," explained Russo.
"We can now consider this as the final evolution step. Our main concern was the engine reliability, so we focused our work on this and I have to say that we are happy with the results."
The team also took the Japanese car to the Autódromo Vallelunga just before Christmas, with Ferrara completing a race distance without issues, including posting lap times that would have put the car at the very head of the TCR Italy field had it raced there in June last year.
"We were very pleased with that test," added Russo. "Now at Dubai we have the opportunity to check the car's performance and reliability in different weather conditions, which is very important for the upcoming season in the International Series."
The entry for Ferrara comes a day after Liqui Moly Team Engstler revealed that they will field a third Volskwagen Golf GTi for German rookie Stefan Goede.