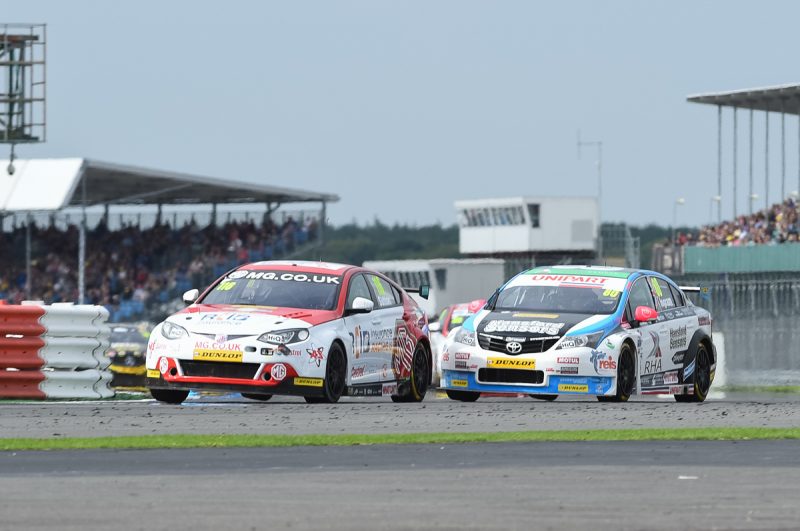 By anybody's standards, last season was an exceptional one for the current crop of rising stars emerging within the British Touring Car Championship.
There were first victories for talents such as Tom Ingram and eventual Jack Sears Trophy winner Ashley Sutton, along with another brace to bolster the CV of Adam Morgan. Jack Goff marked his maiden campaign with Team IHG Rewards Club by taking the highest number of fastest laps, along with silverware at Brands Hatch and Knockhill, whilst Josh Cook adapted impressively to life at MG with twelve top-eight finishes, including two podiums and a front-row start at Donington Park.
The question has been asked for a few years now; "What happens when champions like Matt Neal or Jason Plato finally hang up their helmet?". I can raise you an answer right now; the BTCC will be open for business as usual.
Tom Ingram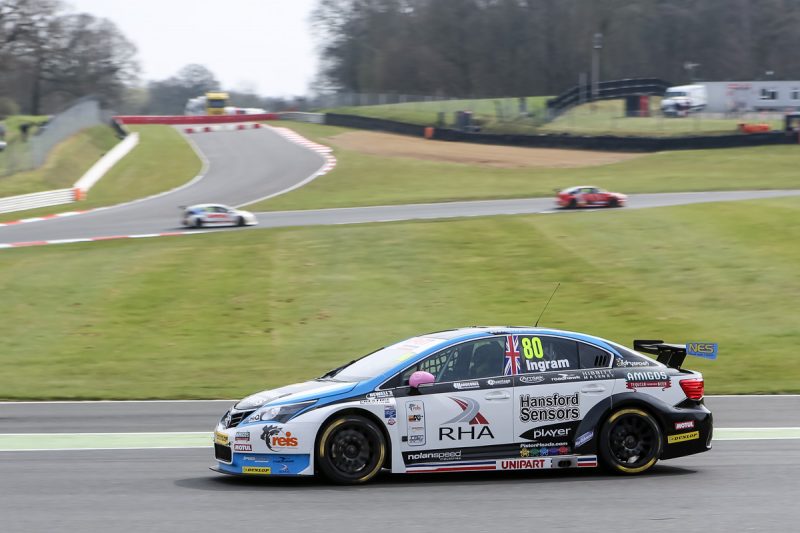 Ingram provided the perfect curtain-raiser to last season, fending off the works Honda duo of defending champion Gordon Shedden and three-time series winner Matt Neal to claim a maiden victory by a margin of over two seconds.
The ex-Ginetta ace boasted the finest qualifying record across the season, claiming nine top-ten starting slots including pole position at Brands Hatch and Thruxton, and further front-row starts at the undulating Knockhill and Silverstone, the home of British motorsport.
Ingram's talent for touring car racing has been evident since his debut in 2014; misfortune proved his undoing on scattered occasions until a breakthrough of sorts at Rockingham in 2015. A scintillating duel with former KX Academy mentor Jason Plato nailed Ingram's race-winning credentials to the mast, and since he has emerged as one of the series' strongest Independent entries.
Loyalty has paid dividends for the High Wycombe-based racer, electing to remain with Speedworks Motorsport amid other options. Should he stay with the ever-improving outfit for next season, the future remains bright. A certain Independent title candidate, if not the overall honours.
Josh Cook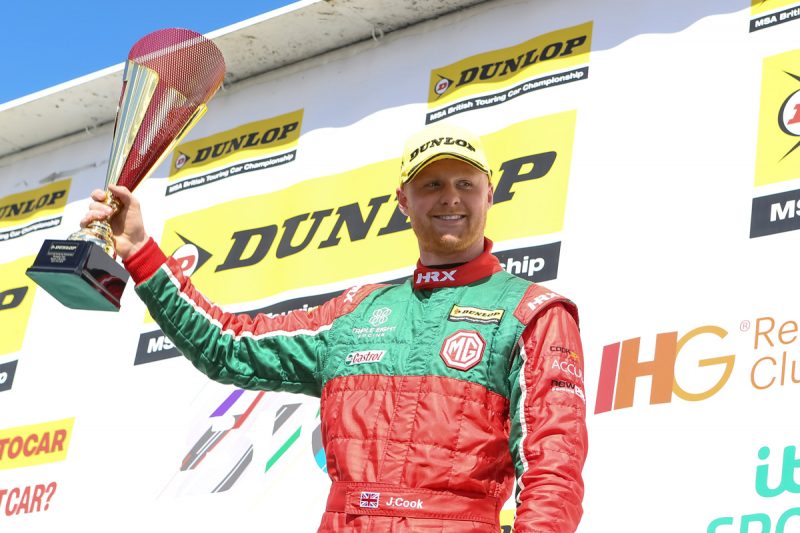 Josh Cook deserved to win a race in 2016. Having made the switch to the works MG outfit in only his second season, the outgoing Jack Sears Trophy champion came within a whisker of pole position, and victory, at Donington Park, and spent nearly half of the season at the sharp end of proceedings.
MG RCIB Insurance proved to be the epitome of teamwork last campaign, with Cook integrating seamlessly alongside rookie talent Ashley Sutton (see below). Though Sutton claimed a victory at Croft, the feeling that Cook sacrificed a full-frontal challenge for the sake of the team on a couple of occasions is almost inescapable.
Cook's robust, tenacious overtaking style marks him out as a multiple race-winner, if not champion, of the future. The ability to string a single-lap together in qualifying has been proven, as has his maturity. Next year should herald that breakthrough trip to the top step.
Adam Morgan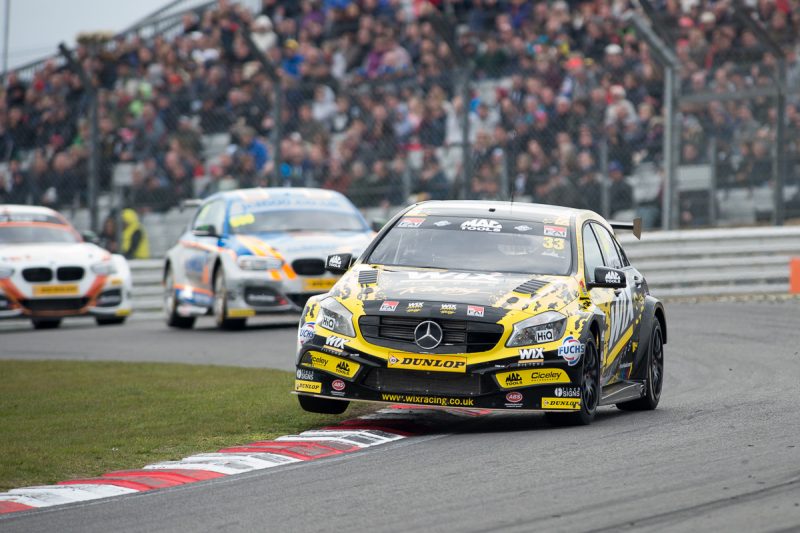 Adam Morgan confirmed his return for a sixth successive campaign earlier this week, after once again securing the backing of long-term sponsors WIX Filters. Armed once again with the proven quantity of the Mercedes A-Class, the Ciceley Racing driver looks set to extend his tally of victories yet again.
The fresh-faced rookie with a habit of being in the wrong place at the wrong time in 2012 seems a distant memory, in it's place is now one of the championships brightest prospects and one of the favourites to lift next season's Independents crown.
Morgan doesn't always score flash results; in fact, both his victories last season came within the opening seven rounds, but a habit of picking up consistent top eight results always puts him in the mix at the business end of the season. Not unlike Matt Neal.
Ashley Sutton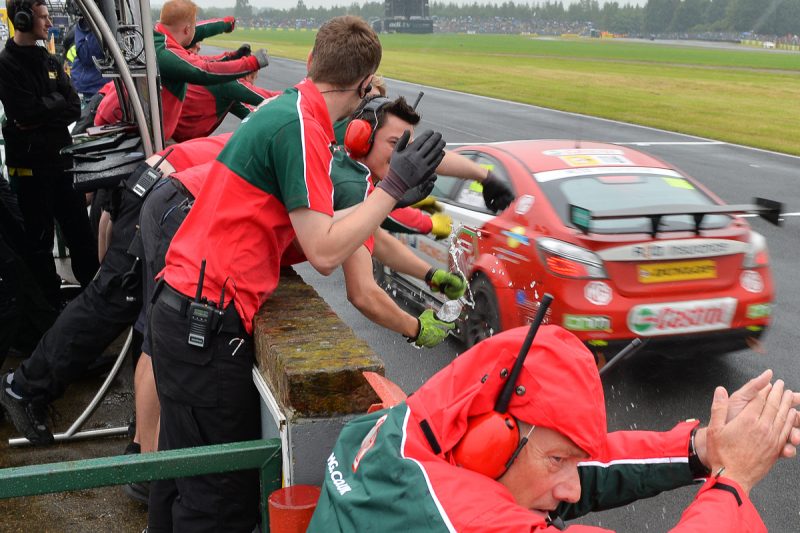 I've almost run out of superlatives to describe Ashley Sutton's maiden campaign in the British Touring Car Championship. Championed by Warren Scott, driver and Team Principal at Team BMR, Sutton was thrown in at the deep end with a works MG drive in his first season with the Buntingford team's stablemates.
Let's leave that stunning victory in the wet at Croft to one side for a moment. Pole position, at only his second ever meeting in the series. A hat-trick of points at his first ever meeting, including fourth on his championship debut, in a field thirty-two cars strong. If you take away the eventual disqualification for a technical infringement at Silverstone, his mastery of the race was a privilege for those in attendance.
There's an unerring confidence about Sutton. When quizzed at the finale by this journalist whether he felt any pressure from fellow rookie Michael Epps as the Jack Sears Trophy reached it's deciding rounds, the response was simple; "No chance." I suspect by the end of the decade, the silverware cabinet at Chez Sutton will have a distinctively bigger feel to it.
Aiden Moffat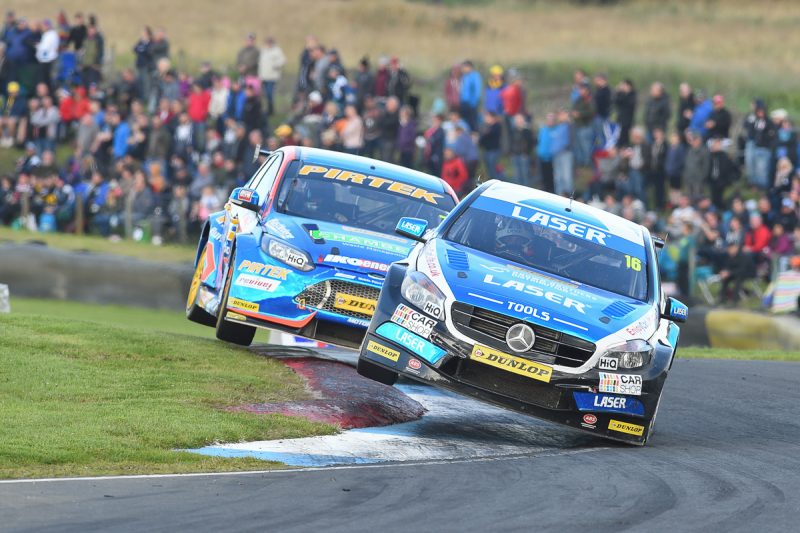 He might not have taken to the podium until the final round of the season at Brands Hatch, but make no mistake; Aiden Moffat is a man heading firmly in the right direction.
His first season proved a steep learning curve, but pairing with fellow hotshot Adam Morgan in both garage and technology has paid dividends, rewarding him with not only his first silverware in the championship, versus Andy Priaulx at Knockhill in 2015, but the opportunity to give the front-runners a headache on a regular basis.
Moffat's impressive ability on track is complimented by a solid ethos off-circuit; conversations with the young Scot this year yielded the impression that, whilst he remains as hungry as ever, patience is a virtue possessed in abundance. He briefly flirted with the Subaru Levorg GT in testing late last year, but has ultimately renewed the promising Mercedes partnership that stands to deliver him a shot at victory in the near future.
Jack Goff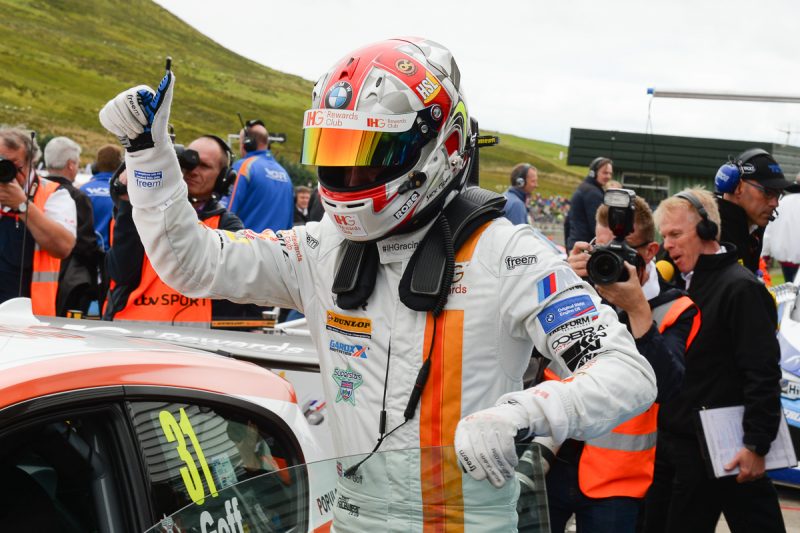 If the new season kicks off with Jack Goff not among it's ranks, then one of the greatest disappointments in the history of the championship will have come to fruition.
Though he would have hoped for more than two podium finishes in his maiden campaign with WSR and Team IHG Rewards Club, Goff proved his ability through his four fastest laps, the highest any driver recorded across the season. His race craft remains as sharp as ever, best exemplified by his duels at Knockhill versus Jason Plato, team-mate Sam Tordoff and just about every other title contender.
It's the manner in which Goff conducts his racing that endears him to legions of spectators; a smooth yet aggressive style is complimented by his calm and friendly demeanour off circuit. The rear-wheel drive BMW 125i M Sport is a difficult car to master; Sam Tordoff required a period of learning before pulling a title challenge together this year, but Goff is owed the opportunity to repeat that feat.
But what about Shedden, Jordan, Turkington et al?
Time remains an ally for a host of current champions, not least Andrew Jordan, Colin Turkington and our current defending series winner, Gordon Shedden. Equally, established contenders like Mat Jackson and Rob Collard have shown as recently as last year they still have the capability to put together a title front.
The message is clear; don't worry about the driving quality in the British Touring Car Championship. It's as healthy as ever.