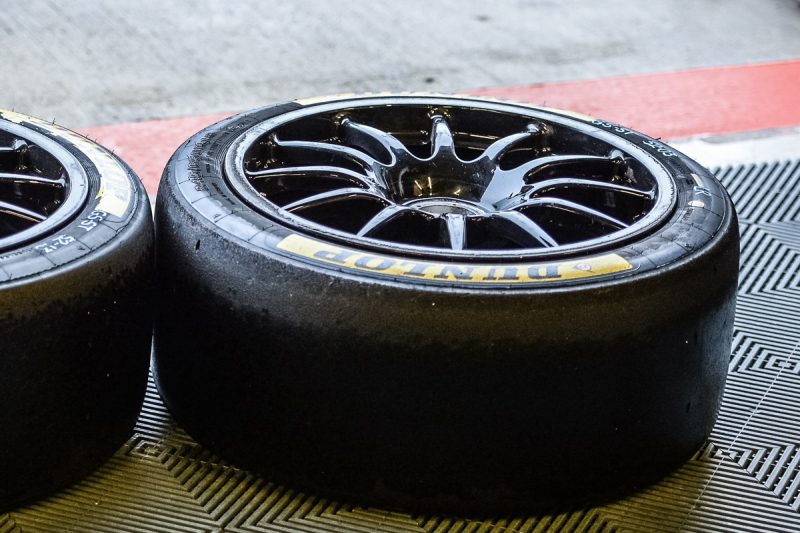 British Touring Car Championship tyre supplier Dunlop is predicting an increase in both traction and grip as it introduces a new specification of tyre for the upcoming season.
Whilst the physical difference is a width expansion of 20 millimeters, the tyres have been constructed with the intention of improving steering response and braking stability, as well as increased durability over the course of a race distance.
The previous medium compound Sport Maxx tyre will now become the 'Prime' compund (excluding Thruxton), whilst at each of the other nine events an 'Option' compound will be pre-selected, either harder or softer than the 'Prime' compound depending on circuit characteristics.
At Thruxton, the harder of the two 'Option' compounds will be compulsory for all three races in the event of dry conditions, given it's proven track record at the abrasive Hampshire circuit.
Increased aquaplaining resistance and a new tread configuration have also been introduced to the series' wet compound tyres.
The new Dunlop Sport Maxx and BluResponse BTCC tyres combine [our] endurance racing learnings with our existing BTCC circuit experience to create a tyre range that will provide greater traction and grip in 2017.  We are confident that the new range will bring greater performance to an already spectacular championship." commented James Bailey, Dunlop's PR Manager.