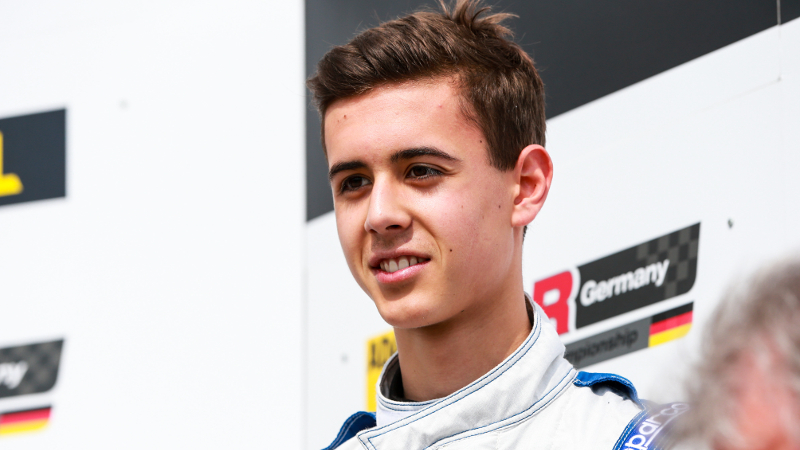 Tom Lautenschlager has been announced as the second driver for Target Competition in the 2017 ADAC TCR Germany Series, racing a brand new Audi RS3 LMS car.
Lautenschlager, 18, raced a Volkswagen Golf GTi car in this year's inaugural TCR Germany Series for Junior Team Engstler, achieving a best finish of fifth in the new championship.
Now the Junior champion will move up to the title-winning Target team for 2017, as he has been announced alongside Kris Richard as part of the outfit's six-car entry for next year.
"I am delighted to be part of such an experienced team in the future," said Lautenschlager. "Target Competition won the TCR International Series in 2015, and the ADAC TCR Germany this year.
"Together with the new Audi RS3 LMS, I have a package that gives me the chance to take the next step in my career in 2017. My goal is to fight the overall championship win."
Lautenschlager's car will be sponsored by ADAC Stiftung Sport. The Grafenau driver believes that the move from Engstler Motorsport to Target Competition is the next logical step in his short touring car career to-date, having only moved into car racing at the start of the year.
"As a junior, coming from karting, I was able to benefit from the experience of Franz Engstler and his team," added Lautenschlager. "I would like to thank the entire crew for their strong support and I would like to successfully continue this learning process with a new team and car."
Being just 18-years old, Lautenschlager also has the small matter of finishing his education at the same time as further developing his racing career.
"In the spring the Abitur [German equivalent to UK A-Levels] is on the program, and so I must use the free time [to prepare]. The degree is important to me, but my dream is of course to get a foothold in motorsports, so I will give it all and try to do my best."