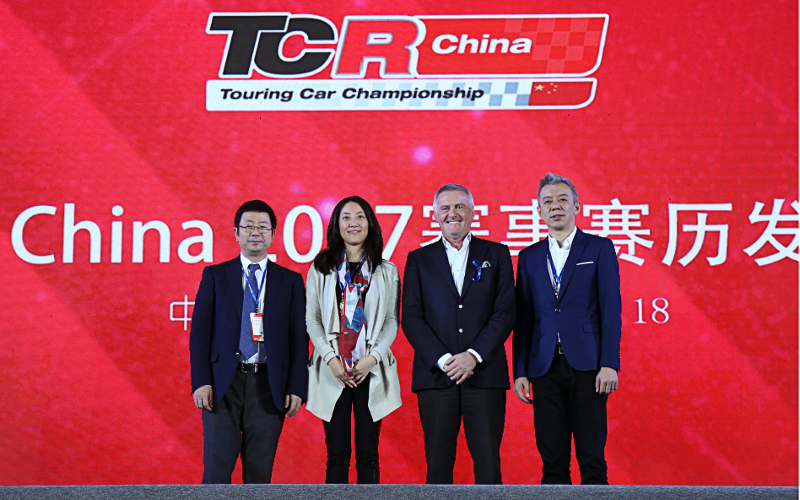 The promoter of the China Touring Car Championship has launched a new TCR China series in Shanghai at the Auto Sport Industry Expo in Shanghai.
Shanghai Lisheng Racing Co. Ltd. announced the new championship with TCR promoter Marcello Lotti on Sunday.
The new championship will become the 15th to have adopted the new TCR regulations, and is set to run over five race meetings between May and December 2017.
Two rounds will be held in conjunction with TCR Asia, whilst another will be held alongside TCR International. A non-championship invitational race will be held in November in Macau.
"I am thrilled by the fact that a TCR China series will kick off next year," said Lotti. "I am especially grateful to Shanghai Lisheng Racing for being able to give concrete form to the idea that together we have pursued over the last two years.
"The fact that such a successful promoter has decided to join the ever-increasing TCR family makes us extremely proud!"
The confirmation that the fourth meeting of the year will be held in conjunction with TCR International also cements the place of the brand-new Zhejiang International Circuit on the international calendar for 2017. The event was previously listed as to be confirmed, with a race pencilled in for either China or South Korea.
2017 TCR China series calendar
| | | | |
| --- | --- | --- | --- |
| Round | Country | Circuit | Date |
| 1, 2 | | Ordos International Circuit | 6 – 7 May |
| 3, 4 | | Zhejiang International Circuit (with TCR Asia) | 5 – 6 August |
| 5, 6 | | Shanghai International Circuit (with TCR Asia) | 2 – 3 September |
| 7, 8 | | Zhejiang International Circuit (with TCR International) | 7 – 8 October |
| 9, 10 | | Guangdong International Circuit | 30 – 31 December |
| Invitational | | Circuito da Guia (non-championship race) | 16 – 19 November |