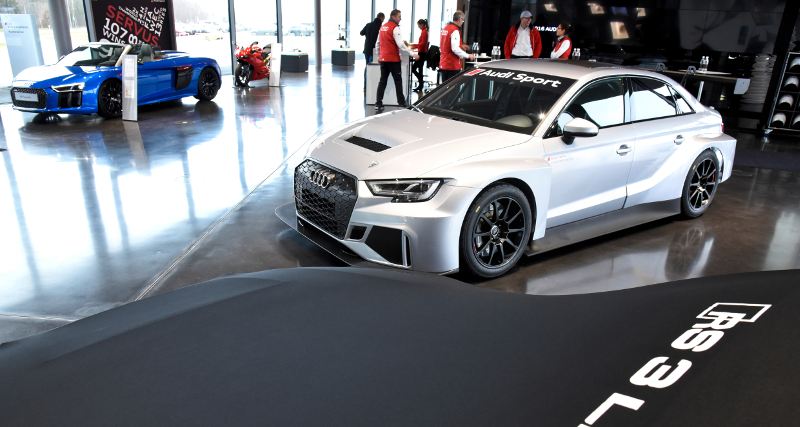 Audi Sport has delivered the first of the new RS3 LMS cars to its customers in Neuburg on Thursday, with the TCR cars going to Cadspeed Racing and Speed Factory Racing Team.
The Cadspeed Racing team is run by Simon Caddy and James Kaye, who was previously a seasoned racer in the British Touring Car Championship spanning more than four decades.
The outfits are set to use the brand new TCR cars to compete in the Dubai 24-Hour race in January 2017.
The development of the new customer racing touring car means that Audi Sport now offers two customer racing cars at the same time, with the Audi R8 LMS GT3 sports car also being for sale by the German brand.
The RS3 LMS features a 330 horsepower, 243 kW four-cylinder, two-litre TFSI engine which can accelerate to 100 kph in 4.5 seconds.
"Following successful development and testing, production of the RS 3 LMS was launched at the end of November," said Head of Audi Sport Customer Racing Chris Reinke.
"The delivery of the first cars to customer teams is a special moment for this project that is still young. We are delighted about the great demand and already very excited about the first races of the RS 3 LMS in the customer's hand."
The Audi RS3 LMS TCR car is available to purchase for €109,000 (ex VAT) for an S-tronic direct-shift transmission, or €99,000 for a club sport variant.