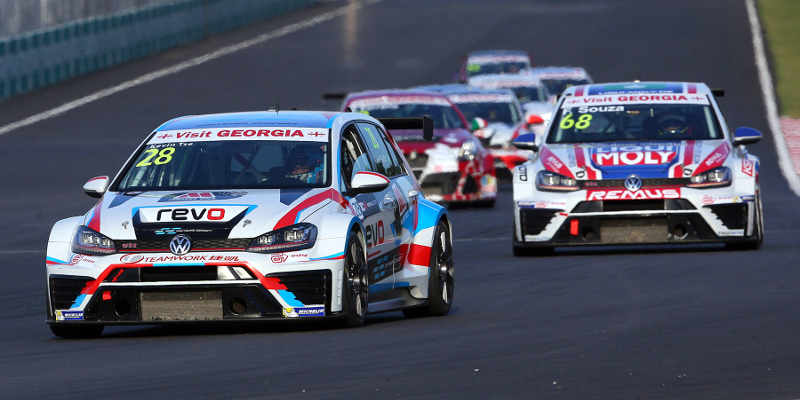 The calendar for the 2017 TCR Asia Series season has been released, featuring an extended calendar of six events across Malaysia, South Korea, Thailand and China.
The third season of the championship will begin on 10 March at the Sepang International Circuit in Malaysia, a venue which has featured in each of the TCR Asia Series seasons thus far.
In advance of the first round of the season, an official test day will be held in Sepang on the 7th and 8th March, just days before teams take to the circuit.
David Sonenscher, CEO of WSC Asia Ltd. who run the championship, believes the addition of an additional official championship round will add further attraction to the championship.
Previously, the TCR Asia Series had an 'unofficial' sixth event in Singapore, which was invitational and run in conjunction with the TCR International Series. From 2017 onwards, there will be no further overlap with the flagship International Series.
"We're proud to have been the first regional championship outside of the TCR International Series and to be continuing to break new ground in Asia with a concept that has proven especially successful around the world," said Sonenscher.
"For season 2017 the Series in Asia has taken a step forward with a 12-round season for the first time – and significantly – we are competing alone for the full program, not alongside the TCR International Series as we have done over the last two years."
Two new circuits feature on the TCR Asia Series calendar – a street race in Bangsaen, Thailand and a visit to the brand new Zhejiang International Circuit in China – which had been set to feature on the 2016 calendar, before the venue was switched due to the new circuit being not quite ready in time.
"With the expansion of TCR around the world this year and the recent announcements about the inclusion of such iconic marques as Audi, Peugeot and Kia alongside incumbents like Volkswagen, Honda, Ford, Alfa Romeo, Opel and Seat, things for TCR are just going to continue to improve," added Sonenscher.
"With that, TCR Asia will become one of the fastest growing categories in the region."
The calendar notably does not feature a round in Macau, with the season finale instead taking place two months' earlier than in the past at the Shanghai International Circuit in September.
2017 TCR Asia Series calendar
| | | | |
| --- | --- | --- | --- |
| Round | Country | Circuit | Date |
| 1, 2 | | Sepang International Circuit | 10 – 12 March |
| 3, 4 | | Korea International Circuit | 12 – 14 May |
| 5, 6 | | Buriram International Circuit | 23 – 25 June |
| 7, 8 | | Bangsaen Street Circuit | 7 – 9 July |
| 9, 10 | | Zhejiang Circuit | 4 – 6 August |
| 11, 12 | | Shanghai International Circuit | 1 – 3 September |