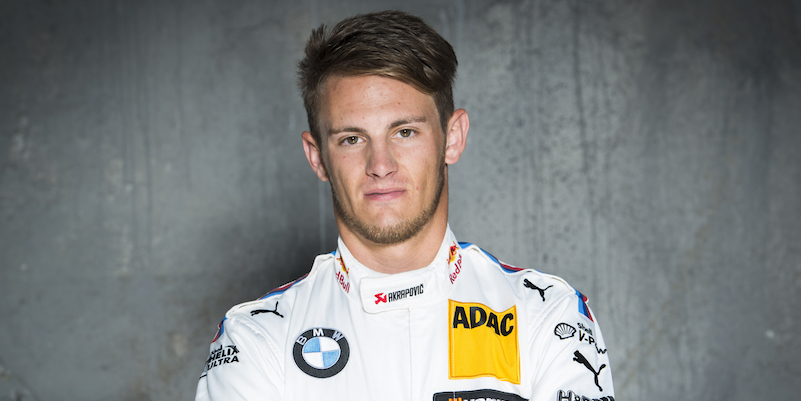 After 18 tough races in the 2016 Deutsche Tourenwagen Masters season, BMW's Marco Wittmann said that it was "a great feeling" to become a trend setter for the Munich manufacturer, in only his fourth season in the series.
The 26-year-old becomes not only the youngest double champion, but is the only driver from BMW Motorsport that has taken two titles for the brand in the DTM, since they returned in 2012.
"Becoming the youngest double champion in DTM is something special," explained the 26-year-old in the final press conference of the year, after securing the title with just four points between himself and main rival Edoardo Mortara.
"It feels definitely great, and it was a hard season until the very last race. Edo fought hard as well, which was great for the spectators.
"The season saw many different winners and some amazing races, and there have been lots of emotions and some great times."
The Team RMG driver also admitted that it would have been even more enjoyable to have taken one of the other podium places on the final race of the season, but made the decision himself to play it safe.
"I think that we had the pace, due to the fresh tyres in comparison with the Mercedes, but it was too risky.
"You never knew what anyone else was doing, and who was going to play fair or not.
"But I decided to stay put and make sure there was a gap behind me, as well as making sure that the car was working well."
The Fürth-based driver also opened the invitation to both Audi and Mercedes camps to help him celebrate his title glory, which was duly accepted.
As a result, the two-time champion would celebrate a bit more than expected, and ended up missing a scheduled morning television appearance on German show "ARD-Morgenmagazin".
However, he apologised via Twitter for his absence.