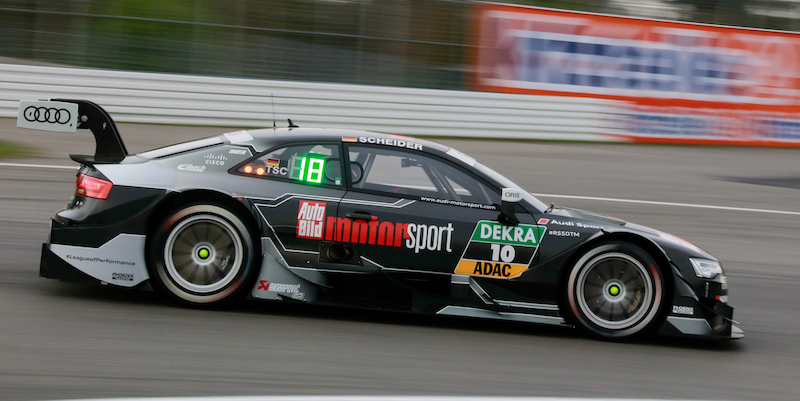 Following on from Timo Scheider announcing his retirement from the Deutsche Tourenwagen Masters after 16 years, the two-time champion looks set to race elsewhere, as well as continuing his long-standing association with Audi Sport.
The 38-year-old, who secured back-to-back titles in 2008 and 2009 with Abt Sportsline, admitted on German Sport1 show "Boxenfunk," that new developments had occurred since a very emotional press conference on Saturday night.
"On Sunday, the Management Board of Audi AG, Mr. Stadler and Mr. Voggenreiter, sat down with me in a meeting. They then expressed that they would like to have a further cooperation with me," he explained.
Scheider also admitted that talks were ongoing with the Ingolstadt brand, as to determine what the German will participate in next season.
This was despite having been told by phone two days before the Hockenheim season finale, that he was to not continue within the DTM squad.
This is along with him having already confirmed that he will be competing in the FIA World Rallycross championship season finale in Argentina next month.