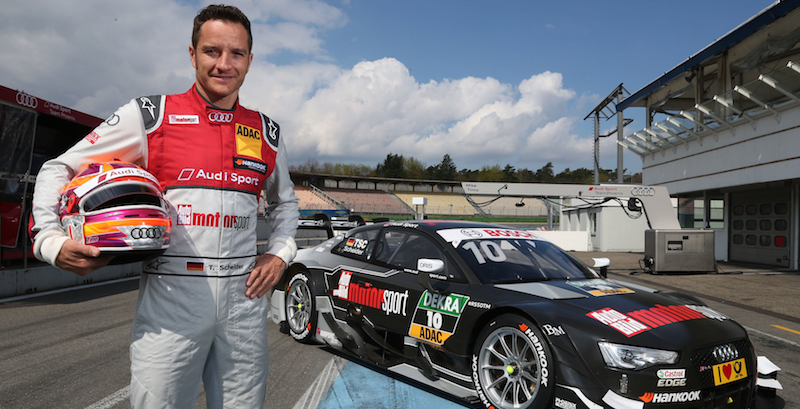 After 16 years of competing in the Deutsche Tourenwagen Masters, two-time champion Timo Scheider has now called time on his lengthy spell in the series. He is the only person on the current roster to defend the drivers' title successfully.
The Team Phoenix driver has 2 titles, 7 race wins, 12 pole positions, 14 fastest laps and 24 podiums to his credit, amassing a total of 518 career points.
Tomorrow afternoon sees him take to the grid for the final time, alongside fellow departing drivers, Martin Tomczyk and António Félix da Costa.
The German also runs his own ADAC Formula 4 race team, and has run with Münnich Motorsport in the FIA World Rallycross championship in several appearances over the past two seasons.
He originally started with Opel in his début season in 2000, working with both Team Holzer and Team Rosberg, before moving to Audi Sport in 2006 with the latter, after a year's sabbatical.
His decision was as a result of being informed that his contract as a works Audi driver would not be renewed, after 11 years with the Ingolstadt manufacturer.
"I received a call two days ago, which means I am now announcing my retirement from the DTM. This is one of the most emotional moments in my life, being here for 16 years," he said, saying that he will be announcing his future plans in racing in the near future.
"After two titles, many positives and many negatives, it has made me the man I am now. I really would like to thank everyone who has been a part of my career, along with the manufacturers, especially the one that I have been driving with for such a long time.
TouringCars.net would like to wish Timo all the very best in his future endeavours, along with his contribution to the series' history.