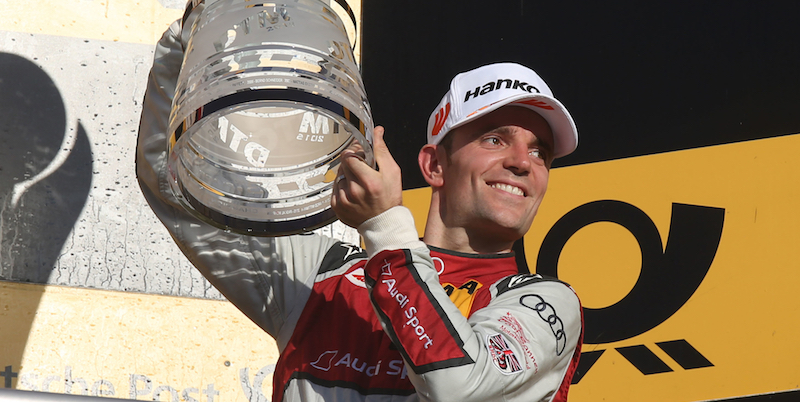 Team Rosberg's Jamie Green concluded his 2016 Deutsche Tourenwagen Masters campaign with a credible third place overall in the drivers' standings, behind BMW's Marco Wittmann and Audi stablemate Edoardo Mortara.
But the Briton felt that despite only having taken one win this year, he felt that his consistency had improved since last year's assault on the drivers' title, which was plagued majorly by technical issues.
"For me, it was a good year, but I was more consistent," said Green to TouringCars.Net. "There were some races that cost me overall, including Budapest, Moscow and Nurbürgring, which spring to mind.
"From that point of view, that's what put me out of the title race this season. But as Edo said, the Audi has been really strong this year.
"Personally, I think I am improving as a driver. It's quite positive to where I am now, and looking forward to the future."
The Monaco-based driver was crediting his improvements to having such a teammate as Mortara within the squad, which will also motivate others, unlike the situation he described at rivals BMW.
"I think that it's by having strong teammates, like this year with Edo, who has consistently been doing a good job, and you want somebody like that to push. In this championship, you don't get an easy time anyway.
"With strong teammates, I like it. Championship-wise, it's always about one guy, and that was Marco [Wittmann]. He was consistently in the top six in qualifying and the race, and his teammates simply couldn't touch him."
Green, who has been even closer to securing a maiden title over the past two seasons in particular, especially when he made the switch to Audi for 2013, and has never looked back.
But with the DTM being as unpredictable as ever, especially with he changes taking place for 2017, there will still be a chance for the Brit to add his name to the long list of drivers that have held the champion's glass trophy over the series' colourful history.