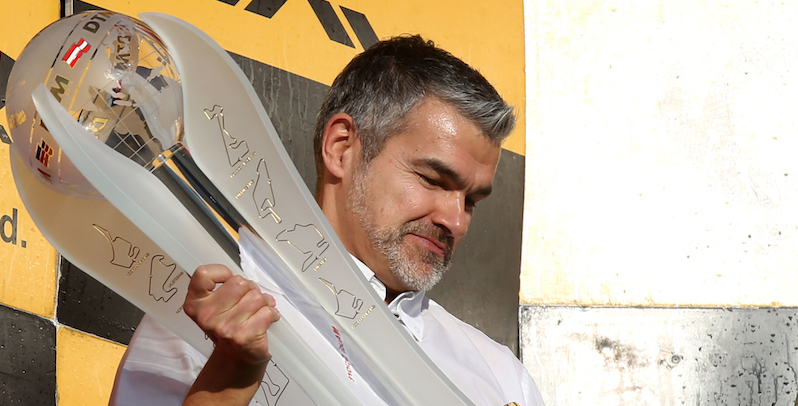 After much tolerance and hard work by Audi Sport, the Ingolstadt brand finally reclaimed both the team title with Abt Sportsline and the manufacturers' crown this season with a hefty margin.
However, Head of DTM Dieter Gass said that being unable to celebrate three titles despite Edoardo Mortara's best efforts in the drivers' title fight, was a bitter feeling after a potential clean sweep was on the cards.
"I must say. It's one of the most bitter victories that we had, as we must conclude it was the situation we had at Zandvoort, where Edoardo was penalised for no reason," explained Gass at the final press conference of the season.
"These points today were better than yesterday, so we should have been competing to have a party with three championships, and we aren't, so it's really difficult at this moment to digest that."
Gass also said that about the clean and fair racing the drivers showed that there was a distinct chance that Mortara could have secure the drivers' crown, despite the Slow Zone incident in Holland.
"We were capable of winning both races as we showed today, which would have been enough to win the championship.
"But the season is made of many races, but the problem with the Zandvoort situation is that it was a mathematical one."
Now the hard work for the Ingolstadt manufacturer starts again with testing for 2017 set to get underway at Oschersleben in two weeks' time.
This is due to a new set of regulations coming into force after the "New-Era" started on BMW's return to the series in 2012.