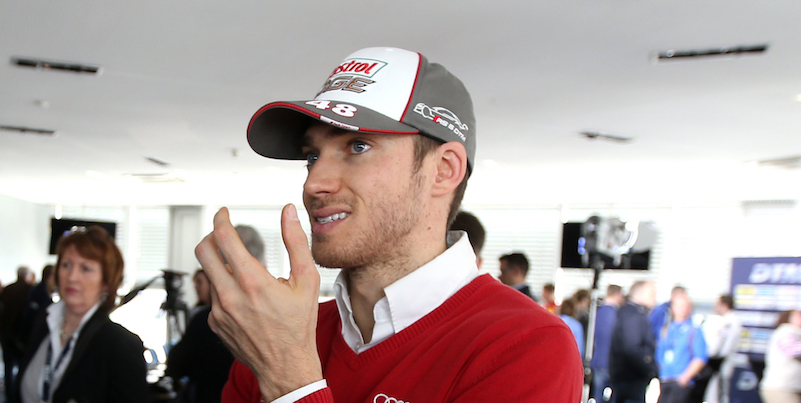 Despite a 17-point gap to points leader Marco Wittmann, Audi's Edoardo Mortara knew that he had to fight to keep his chances alive yesterday, towards a potential of securing a maiden Deutsche Tourenwagen Masters title.
He admitted that the weekend had "the worse possible start," explaining that until yesterday, the 29-year-old had never suffered any severe technical problems in his DTM career thus far.
"We had no free practice and went straight into qualifying, so eighth wasn't really so bad, considering what happened," said the Italian, who has taken four wins this season, one more than the more consistent points leader.
"I knew that if I wanted to keep my chances alive for the title, I had to make it happen."
A pedal box change and a heavy landing after a jump off the kerb at Nordkurve severely compromised the amount of time he had to prepare for qualifying, but was pleased that the situation wasn't any worse.
"The start wasn't very good for me, and I was stuck behind a BMW train…… I had a big yellow car in front of me that was pushing me off the track a coupe of times," he said, as there was a multi-lap battle between himself and Team RMG's Timo Glock, before robustly passing him at Spitzkerhe on lap 15 in race one.
He went on to explain that the Munich ranks were using the DRS more than he was, but made sure that he waited for the right moment to strike and charge up the field.
"When it came, I overtook them. I would say that most of them were very fair with me, and we had a good race and a good podium."
"They told me I was 0.1 seconds behind Marco for DRS. Maybe it's a good thing. If I had gotten into his DRS range, I could have probably attempted something, especially after such an intense race, but he kept the gap more than one second.
"There's a chance, as we'll fight to the very end. It's naturally very difficult, initially with a 14-point gap, but it is now more with 17 points difference. No one knows what can happen in DTM, but we'll do what we can to win."
The title comes down to the final race of the season, with Mortara sixth on the grid, with Wittmann one place ahead, after a disaster for the Italian during qualifying, with technical difficulties with his steering compromising his chances.