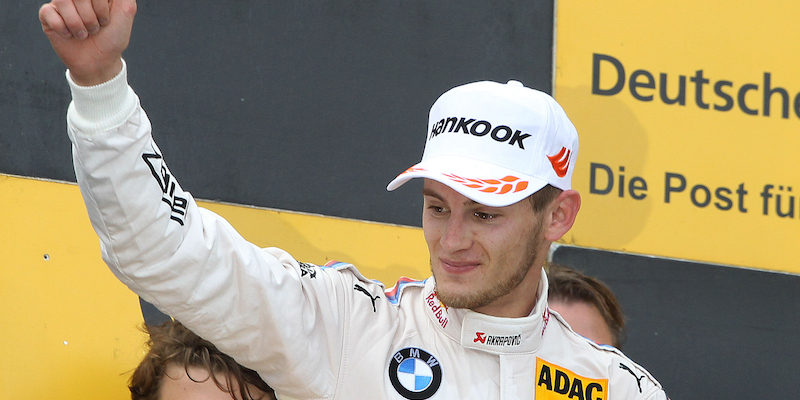 Now with a healthy 33-point lead in the Deutsche Tourenwagen Masters drivers' standings, the weekend at the Nürburgring for 2014 champion Marco Wittmann was a fruitful one, as he was dominant in taking the win in the sprint race, along with securing third place in the feature race behind winner Edoardo Mortara and Mercedes' Lucas Auer.
Both Wittmann and Mortara took their third wins of the season at the Eifel-based circuit, with the former securing BMW Motorsport's 250th DTM podium, which Motorsport Director Jens Marquardt considered as a "very special one" for the Munich manufacturer.
"We made it onto the podium again, even though it was very close with Mattias Ekström at the end," said the Fürth-based driver, who was unable to make inroads in the feature race, finding himself under increasing pressure in the last four laps from the Swede in the race for the final spot on the podium.
The 26-year-old has shown a good sense, when it comes to taking any opportunities or deciding when the risk to pass another driver is too great, in respect of his championship campaign. He also felt that being at a disadvantage after his mandatory stop cost him a chance to challenge for a higher spot on the podium.
"The opposition had left a few drivers out to hold up the leading group. That allowed Edoardo Mortara to work his way through to the front and possibly cost me second place.
"Despite this, it was a good weekend for me. I won yesterday, and finished third to claim a spot on the podium today. That is a great result for me and for BMW Team RMG."
Team RMG team principal Stefan Reinhold said that "you could not wish for more," when it came to the results that both Wittmann and team mate Timo Glock had at the Niederzissen-based team's home track.
The latter made his way up to fifth in the sprint race, but would be a victim of contact with Paul di Resta on the very first turn on Sunday, which saw him end up 15th.
"It was an absolute dream weekend for our team. Victory for Marco and Timo's fifth place yesterday was the perfect start to our home event," he said, even with the team being full of concentration to keep themselves in the running for the team title against Audi Sport Team Abt Sportsline.
"We may not have had the fastest car today, but Marco produced another superb race to finish third. Timo could also have been in the points again, but unfortunately he was spun in the very first corner. That was frustrating. All in all, however, we can be satisfied."