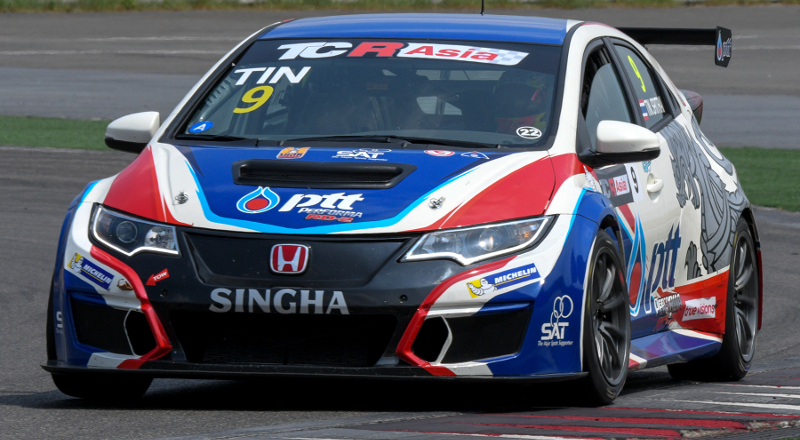 Tin Sritrai will make a return to the TCR International Series at the Sepang International Circuit next weekend, racing a Honda Civic TCR for Team Thailand.
Sritrai originally made his début in the series at the Thai event in 2015, where he drove a SEAT León for the Asia Racing Team.
In 2016 he has been focussing on competing in the TCR Asia Series, where he is currently fourth overall in the standings, having taken a victory in the opening race meeting in South Korea.
However the Thai racer's chances of taking the TCR Asia Series title were dealt a huge blow at his home race in Burriam, where technical issues saw him lose huge ground to points leader Andy Yan.
Mathematically Sritrai could still take the title, but as he is 85 points adrift of the lead with only four races left to run, and a maximum of 25 points for a win, his chances are slim.
With the cancellation of the planned TCR Asia Series round at the new Zhejiang International Circuit, Sritrai's appearance in the Malaysian round of TCR International coincides with the event also hosting a last-minute stand-in round of the TCR Asia Series.