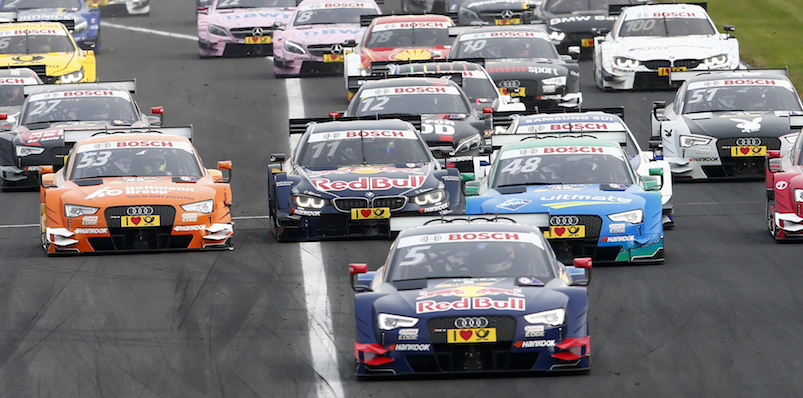 Following on from the exclusion of both Marco Wittmann and Daniel Juncadella from the Hungaroring feature race, BMW Motorsport and Mercedes-AMG DTM have now decided to retract their planned appeals supporting both drivers.
Both cars were found to be under the minimum tolerance allowed regarding the thickness of skid pans, according to Technical Regulation 3.22.4, with both manufacturers instantly wishing to appeal.
The decision would have caused a delay in the drivers' title fight, thereby making it any results provisional, subject to the DMSB providing a final verdict, with no champion being crowned at the Hockenheim series finale in just over a fortnight.
"We all know: this kind of trials can be lengthy. And for the good of the sport, we want the champion to be determined at Hockenheim," stated BMW's Motorsport Director Jens Marquardt, during an appearance on the  show "BoxenFunk" on German sports channel Sport1.
Mercedes-AMG DTM Head Ulrich Fritz was also in attendance, as was Audi Sport driver Mattias Ekström, with the former having to accept the decision on behalf of Team HWA, who currently run Juncadella in the series.
"The regulations clearly say that the thickness of this part may never and at no time amount less than six millimetres," he said, as the Spaniard lost his maiden podium, after starting 11th.
"That's a regulation we have to comply with and we act on the assumption that an appeal wouldn't be successful, anyway. Therefore, we do so without appealing."
The fight for the drivers' title will now be between Wittmann, Edoardo Mortara and Jamie Green, with 39 points seperating the trio, as the Hockenheim finale takes place between the 14th and 16th of October.