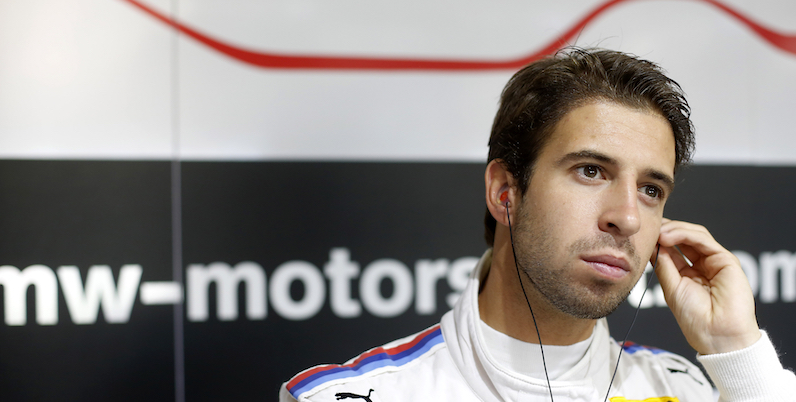 BMW Motorsport's António Félix da Costa will depart the Deutsche Tourenwagen Masters at the end of the season, with his final races being at the Hockenheim season finale next month.
Over three seasons in the DTM, the 25-year-old has raced with both Team MTEK and Team Schnitzer, and took his sole victory at Circuit Park Zandvoort last year from pole position in the feature race.
""I'm extremely happy to have represented BMW in the DTM for the last three seasons in a championship that is super competitive and requires a lot of skill," explained the Portuguese driver, who has taken three podiums and 101 points over 42 race starts.
"However, I felt extremely confident from the word go in 2014 where I had one of the best qualifying results ever for a rookie.
" I have had a lot of good times in the DTM, with a pole position and race victories, and have enjoyed it massively working with my team-mates.
"However, this championship requires full-time focus, so I have decided to put all my efforts into Formula E and am happy to be part of a future international project for BMW, which is making me very excited and will require a lot of my time, too."
Da Costa also confirmed that he remains a BMW works driver, as he has also made appearances in both the VLN Endurance Championship and the ADAC GT Masters this year.
""The fans will definitely miss António. He really caught the eye with his spectacular driving style," said Motorsport Director Jens Marquardt, who express his pleasure in stating that da Costa will still be involved with the brand.
" I am very happy about that, as he is very talented and is one of the best racers I know. During his relatively brief stint in DTM, he managed to win a race – not many drivers can claim this. I am sure that he will still give us and the fans of BMW Motorsport a lot of pleasure in the future."