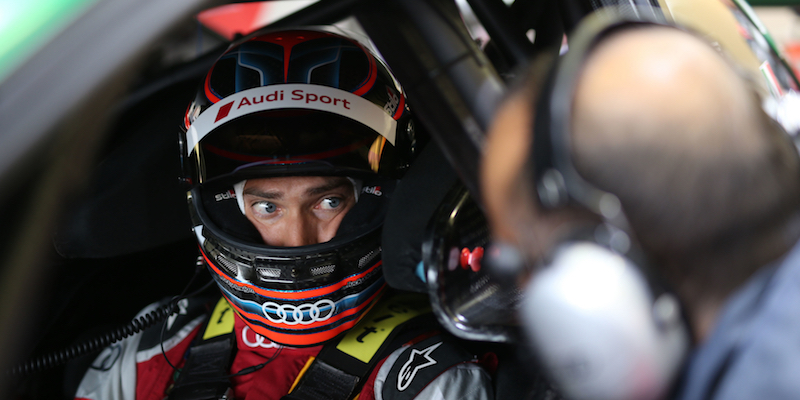 Even with a difficult qualifying for the feature race at Moscow Raceway, Audi Sport's Edoardo Mortara still remains within striking distance for the Deutsche Tourenwagen Masters drivers' title, having made a very impressive run through the field.
The Italian started down in 17th, following on from Maxime Martin's exclusion from the session after BMW broke parc fermé regulations.
But there was a clear resurgence of pace from Mortara, along with several other Ingolstadt drivers including Jamie Green.
After 40 laps of consistently fast pace from the Team Abt Sportsline driver, he narrowly missed out on a top five finish by just 0.067 seconds at the finish line, behind Mercedes' Robert Wickens.
But the Italian was also able to pave the way for Nico Müller, Adrien Tambay and Mattias Ekström to move up into the points in the latter stages, so as to limit the damage done by BMW's 1-2-3-4 in the main race.
"It was a good race for me. I gave my best. Initially, I was struggling quite a bit with the new set of tires," explained the 29-year-old.
"But then grip came and I was able to close the gap to the guys in front of me. I tried to put pressure on them and that worked out pretty well."
Mortara was one of several drivers that made up several places in the very first lap, thanks to a great start and was able to keep focused throughout, whilst some of his rivals faltered.
"Obviously, having had a number of Audi cars around me helped today too. That was good teamwork and a nice feeling."