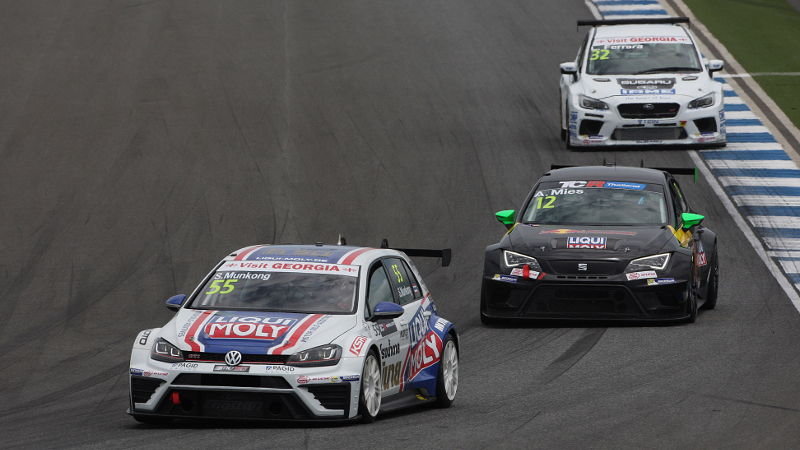 Both Munkong Satheinthirakul and Jack Lemvard were hit with post-race penalties after the second TCR International Series races at the Chang International Circuit in Thailand.
Lemvard, who had been forced to start the second race from the back of the grid and forego his 14th-placed starting position, was hit with a 30-second penalty for having overtaken WestCoast Racing's Rafaël Galiana under yellow flags.
Sathienthirakul was also hit with the same penalty for the same offence, which occurred after Gianni Morbidelli had crashed out early on.
Since neither driver finished in the points, no championship points were affected, with Lemvard dropping from 13th overall to 17th.
Liqui Moly Team Engstler's Sathienthirakul was still classified in 19th after failing to finish the race anyway as a result of earlier contact.
Revised race result