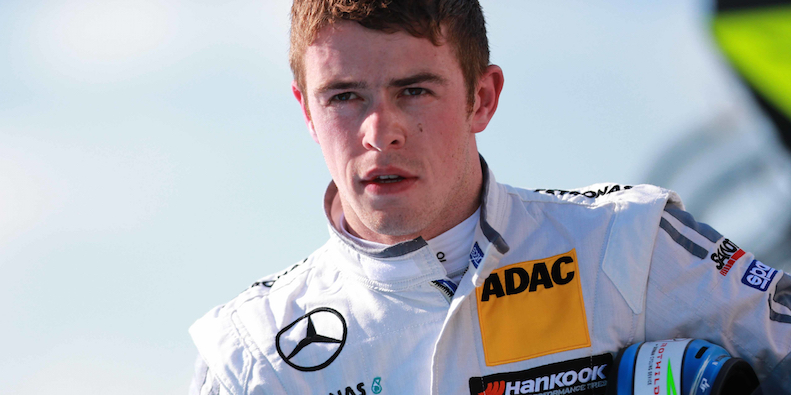 A difficult Sunday at Moscow Raceway saw Mercedes-AMG DTM's Paul Di Resta reach a fair mixture of highs and lows over the race weekend in Russia, having finished second in the first race, but would endure dramas towards the end of the feature race.
The Scot was battling hard in the latter stages towards a potential top five finish, which could have even been a podium according to the HWA driver, relative to the speed of the C63 AMG Coupé DTM.
However, on lap 32, he came into contact with Team RMG's Timo Glock on the exit of the turn three hairpin, spinning the latter out, in what the 30-year-old felt was an incident that could have seen either driver penalised.
"That was a bit of a chaotic race. Our speed was good, but then there was the collision with [Timo] Glock. It was fifty fifty," explained the HWA driver, who is currently fifth in the standings on 92 points."
"He left the door open, I made my move, and he then promptly shut it. I couldn't simply disappear into thin air. My race was over after that. Too bad, because we had the speed for third place today."
With Glock's stricken BMW bringing out the Slow Zone a lap later, Di Resta also fell fowl of the regulations.
He was considered by Race Control to have exceeded the speed limit, therefore being handed a thirty-second penalty which saw him drop to 23rd at the chequered flag.
Glock, however, felt that he had no "luck was not on my side here," following a wrong choice in setting up for qualifying, which put him eighth on the grid.
The 34-year-old felt disappointed about not scoring any points in Moscow for another successive year, as he was hindered by not just Di Resta, but one of his stablemates, which put him in traffic for the majority of the race.
"The speed was actually really good in the race. However, Maxi Götz drove into me on the opening lap, which allowed the guys in front of me to pull clear and I dropped outside the DRS window. At some point I was hit by Paul di Resta. It was a fantastic result for BMW and BMW Team RMG. Congratulations to Marco and the other guys."
The three-week break before racing resumes for the DTM at the Nürburgring will aid in refocusing towards an assault on the title, as any of the top five drivers will have a good chance to claim this year's drivers' championship.