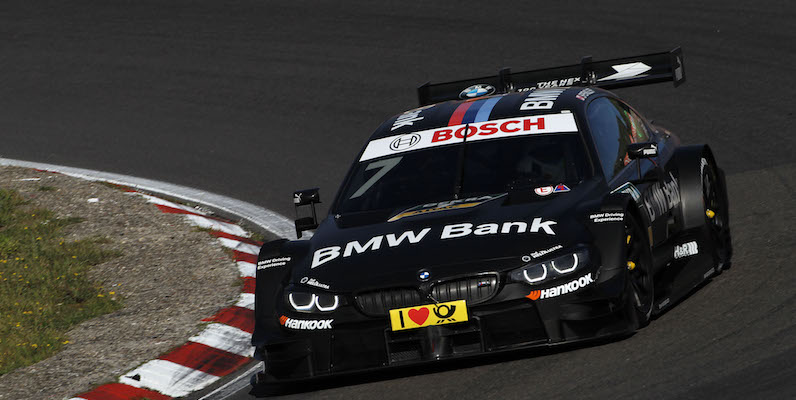 BMW Motorsport's Bruno Spengler is hopeful of a return to the Deutsche Tourenwgaen Masters podium at Moscow Raceway this weekend, having suffered a drought of top three finishes since the Nurburgring late last year.
The Canadian was third in the sprint race last year, which saw him take three successive podiums towards the business end of the 2015 campaign.
"I have very fond memories of last year in Moscow. That was my best race weekend, as I ended both races on the podium," explained the Team MTEK driver, who is currently 15th in the drivers' standings after taking five points finishes so far.
Spengler's best result of the season until now was a welcome fifth place at the first race at the Norisring, but is still 20 points behind Team RMG's Timo Glock. With qualifying being a noticeable issue over the past few weekends for Jens Marquardt's outfit, it saw Spengler finish both races by the Dutch coast, but without any points.
"Hopefully we will have better luck there than in Zandvoort," said the 32-year-old, who took the drivers' title back in BMW's return to the DTM in 2012. It is important to focus on improving the car for qualifying, as our race pace is really good."
Glock is one of nine drivers that have taken at least one race win this season, and was happy to take a long respite during the summer break, which helped him to refocus towards the second half of the season.
"I am now looking forward to getting back out on the racetrack all the more," said the 34-year-old, who has yet to take any form of success since his début in 2013. "I am intrigued to see how we fare this time."
For one member of the Munich squad, Moscow holds a very dear memory for Team RBM's Maxime Martin, who won his first race at the Fedyukovo-based circuit back in 2014.
The Belgian, who is the only driver in the top six to not have scored a win this season, is hopeful of a welcome return to the top step since the first race at the Nürburgring last year.
"I then had one good race and one poor one in 2015. This year, I think we once again have a package that will allow us to put on a good show in Russia," explained the 30-year-old.