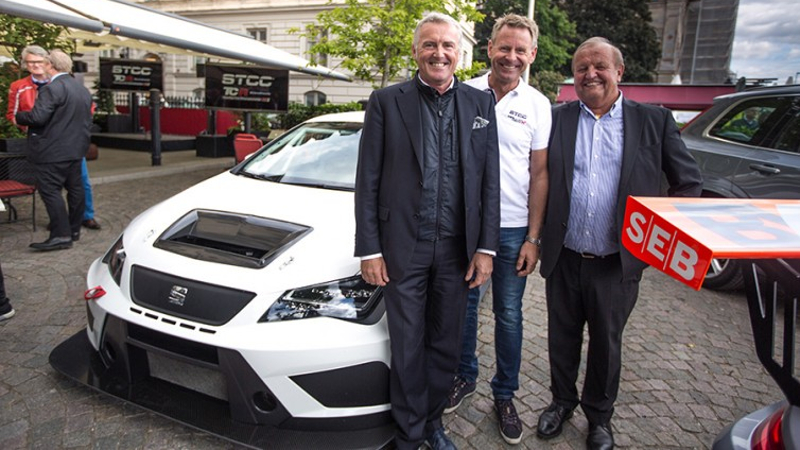 The Scaninavian Touring Car Championship will adopt the TCR regulations from the 2017 season onwards, it has been announced, leading to the series ditching the silhouette regulations it has employed for the past four seasons.
Scandinavia, and Sweden in particular, has a long history of touring car racing, which until 2013 was centred on production-based racing cars.
Now the region will switch back to promoting a production-based touring car championship, with TCR promoter Marcello Lotti having recently agreed a deal with the promoters of the championship, STCC AB.
"We are delighted to add this extra jewel to the TCR crown," said Lotti. "And it is one of the brightest. The Scandinavian countries have always had a solid tradition of strong Touring Car championships.
"I am sure that a lot of fans fondly remember the Super Touring years in the Nineties and, more recently, the seasons that featured the Super 2000 cars. We will be working together to build a series that is at least as successful as those were."
STCC AB CEO Jonas Ludin, hopes the deal will see a renaissance in touring car competition in the region.
"We were looking for a set of regulations that could bring Touring Car competition back to its place as one of the premiere motorsport series in Northern Europe," said Ludin. "TCR is the perfect opportunity to build a long term programme for the years to come.
"There is a lot of interest from the Danish, Norwegian and Finnish teams. As the promoter of the Rally X Nordic we have built excellent relationships with the National Sporting Authorities of our neighbouring countries, which will make easy to expand."