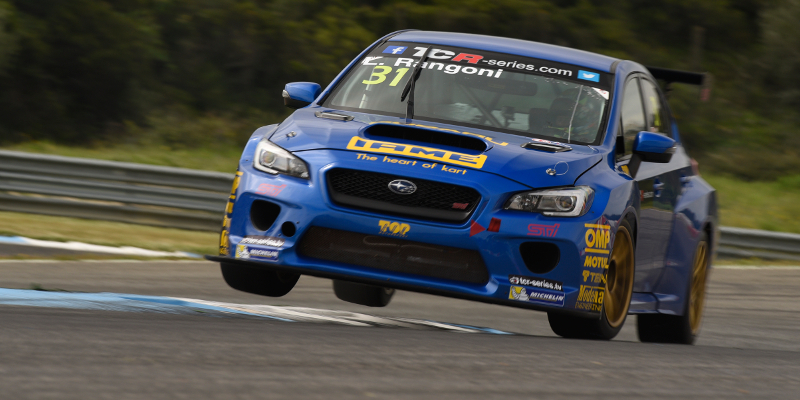 A new national TCR Series in Japan could become a reality in the near future, with two different companies currently understood to be looking at the concept in the Asian country.
It was revealed that two months ago Top Run Motorsport, who are currently developing the Subaru STi car for the TCR regulations, met with bosses from the Japanese manufacturer in Japan. The meeting was said to have been prompted by Japanese media enquiries to Subaru about the TCR concept, proving that interest is high in the Japanese motorsport community.
The TCR series has attracted some interest in the country, and TouringCars.Net understands that there are two companies looking at setting up a national championship.
In addition to the visit by Top Run's Renato Russo, TCR promoter Marcello Lotti has also visited the country in recent months to meet with interested parties.
"I was also in Japan at the meeting [with Subaru]," said Lotti to TouringCars.Net. "The rumours in Japan today are really serious and there are two companies that are looking to establish TCR Japan."
Lotti also emphasised his desire to have a large and varied number of different brands represented in the TCR Series' around the world, so as to ensure that each market has a choice of cars relevant to its particular audience.
"We need a fully international grid, [with] 12 manufacturers," added Lotti. "But the day that you have 12 brands represented in one championship, you have to consider completely changing the podium ceremony to have sixth place, because otherwise they get unhappy!
"I think it's important to have a big number of brands, because it means you've got to stay super-committed to the concept, especially as it's customer service that we create around it [the TCR brand] that's very big for them.
"It's very good for the local promoters. When you have 12 brands, perhaps six work very well in this area and six work very well in the other area."