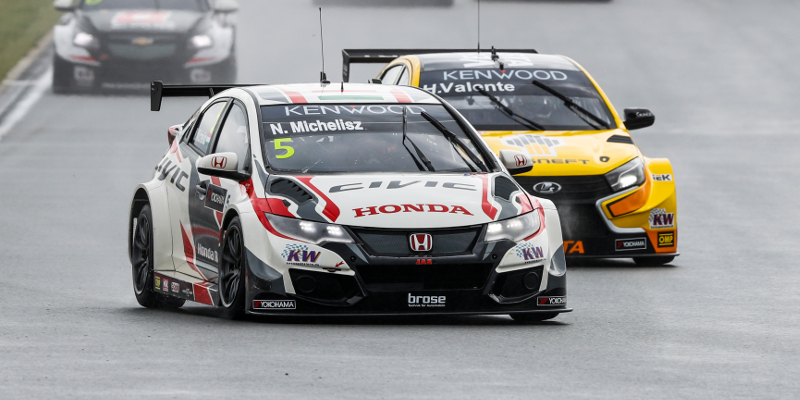 Both LADA and Honda have gained additional compensation weight ahead of this weekend's World Touring Car Championship races on the streets of Vila Real in Portugal as a result of their successes in Moscow.
Under the compensation weight system, which is designed to equalise performance in the WTCC, the two manufacturers have been the biggest gainers.
LADA in particular will now carry 70 kg of compensation weight, due primarily down to their dominance at home in Russia where the Rosneft-backed cars took pole position and a 1-2 finish in both races.
The Honda Civics will also be heavier, running with 60 kg of compensation weight, thanks in part to Zengő Motorsport's Ferenc Ficza posting the fastest lap of the race in the Main Race in Russia.
The Chevrolet RML Cruze cars have also had a weight increase, with 10 kg of compensation weight. The only car on the grid without any extra ballast is the Polestar Volvo S60, which will continue to run at the minimum base weight of 1,100 kg.
Citroën will, as usual, continue to carry the maximum 80 kg of compensation weight in their C-Elysée WTCC cars.