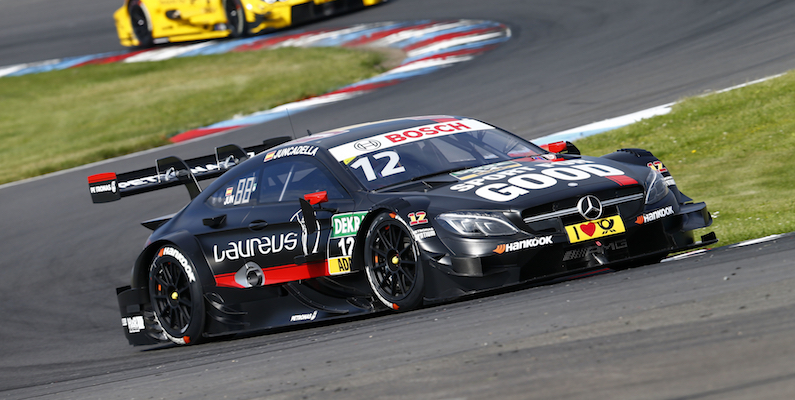 Out of the current driver line-up in the Deutsche Tourenwagen Masters (DTM) this year, three drivers from Mercedes-AMG DTM have failed to score a single point this year, which includes HWA's Daniel Juncadella.
The Spaniard made the move to what is highly considered to be the best team within the Stuttgart operation, led by Ulrich Fritz, earlier this year, but so far, has struggled like Esteban Ocon and Maximilian Götz.
"During testing, the car was very competitive, being in either second of third, but when we started the season at Hockenheim, it was a big disappointment," said the 24-year-old, who has raced in the DTM since 2013 with Mücke Motorsport.
"I didn't handle it the right way, as I was expecting a lot, so that was hard, because after a few races, there's still always disappointing results.
"It's a bit strange, as every time I'm getting in the car, I'm willing to do my best and I'm really happy to be sitting in the car and have fun."
Juncadella feels that he has gelled well within the team, but feels that despite "pushing in the right direction," there is no clear explanation to what needs to be resolved.
"It's something we have to analyse very deeply because there's a major issue there, whether it's down to the anti roll bar or a click on the front wing or the new design."
The Barcelona native has three retirements and three non-points finishes so far, with his best result of 12th place coming at the main race at Spielberg a fortnight ago.
Despite initial testing showing the 2016-specification C63 AMG to have some promising potential, he also feels that a lot of thought needs to go into the next progressive steps to get back to the form he displayed in his first two seasons.
"Here and now, I'm nearly overdriving when I'm trying to be at the same pace. It's just a big question that I have no real answer for the moment."