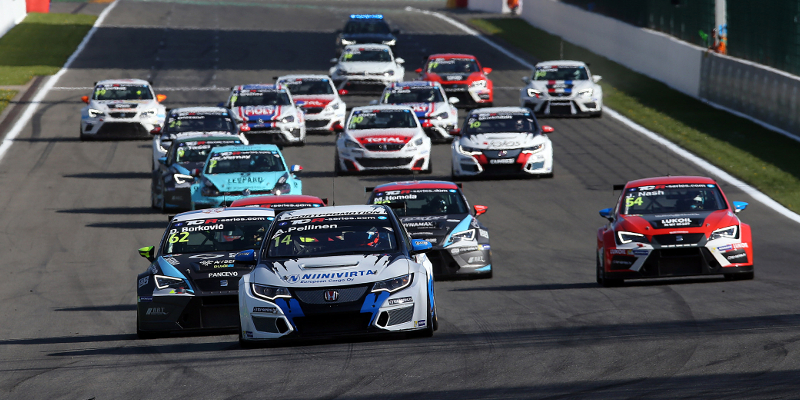 North American sanctioning body IMSA is considering adopting the TCR regulations in the future, with the Continental Tire SportsCar Challenge possibly adopting the concept.
Amongst the regulations also being considered by IMSA are LMP3 and GT4, with TCR being considered for the grand touring and production-based CTSCC.
"Our intention is to take a strategic, critical look at these categories that are running with us both in the WeatherTech Championship and the Continental Tire Challenge and to begin the dialog," explained IMSA President Scott Atherton in an open letter to stakeholders in the various series'.
"The memo is written very purposefully to not lead its readers in a specific direction because that would imply we've already made a decision, and the rest is just a formality.
"There is truly a desire on our part to start that dialogue and to hear from every stakeholder we have – both those who are directly impacted, as well as others who think, 'We've never thought of this. That's a great idea.'
"The follow-along to this memo will be a series of conferences that will be aligned with specific categories to go through a conversation not unlike we're having right now, to throw out some ideas that we've been batting around internally, and see if they make sense to those who are most impacted and to see what tweaks and adjustments we would have to make in order to make it better, and hopefully discover some gold nuggets in that process that nobody within our four walls has come up with."
The news will come as a boost to TCR promoter Marcello Lotti, who recently launched the first regional TCR Series in the Americas with the TCR Las Americas series focussing on the Latin and Central American region.